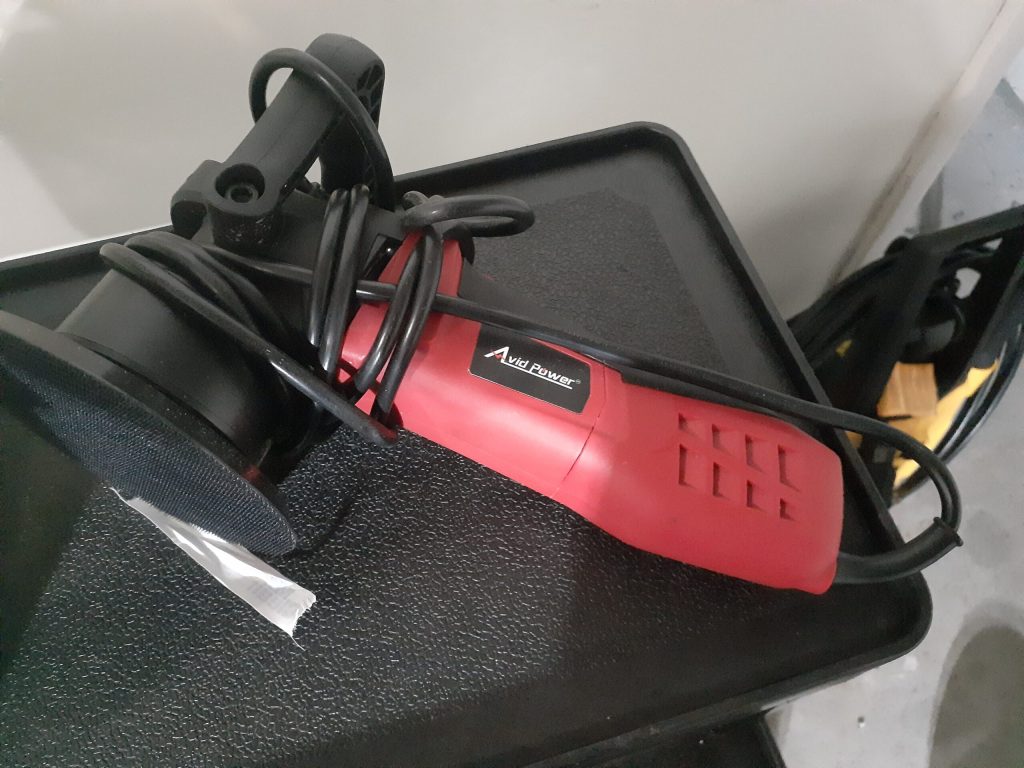 As an Amazon Associate, AutoPros earns commissions from qualifying purchases made through links in this post.
Want to become an auto detailer? There are hundreds of tools to choose from and it can be difficult to pick ones you actually need when first getting started. If you watch YouTube videos on auto detailing, you'll see dozens of recommended products, and it's even common to see detailers contradicting each other. 
Don't waste your money or your time trying to guess which products are actually needed, as we have a list of the "must-haves" for new auto detailers that will keep things simple and to the point. So, if you're looking to start a mobile detailing business then its important you laser-focus on what will make you the most profit.
Some tools speed up the job, such as a carpet shampooer, drill brush or DA polisher. These are the tools you need to invest in to make the most money possible for your time, especially as you get more clients and have the money to invest in more tools.
We have all read or watched a video about a guy who starts mobile detailing as a kid and has nothing but a vacuum and microfiber towels to get started. Sure, you can start mobile detailing with little to no tools at all, but this is not ideal and these days there are a lot more competitors out there who have all the tools. Quality and expectations must be fulfilled with every job you do if you want to get recurring customers, so take your business seriously and invest in the tools needed to do a great job.
Dual Action Polisher + Pads
A dual-action polisher is easily one of the most important items on our list. This tool will save you many hours when doing a paint correction project, making it crucial for anyone looking to make money in the auto detailing world. 
Anything that saves you time is going to help you make more money per hour when detailing on the side or full-time. 
Dual-action polishers will also allow you to buff a car safely, without the worry of burning through paint. A good DA polisher will allow you to remove more swirls, more effectively and quicker than doing so by hand with a pad. It's more effective, and it's faster. These are the two main reasons why you need to get a DA polisher as soon as possible. 
The best budget polisher is hands-down the Avid DA Polisher from Amazon. It's incredibly affordable, better than the one available at Harbor Freight, and it even comes with 3 foam pads.
If you're looking for something even better, then consider the Chemical Guys TORQX Random Orbital Polisher Kit. It's a very high-quality DA polisher that comes with a Hex-Logic Orange Pad, and VSS Scratch and Swirl Remover so you can get to work with it right away. 
It's also a good idea to buy a bunch of different 6-inch polisher pads, as well as learn about how to clean your pads "on-the-fly" by watching the video below. You don't want to use the same pad for an entire car, but if you do, you should be cleaning it as you finish each section of the car!
Drill + Drill Brushes
Nothing beats a drill brush. The cleaning power of drill brushes in this NEIKO drill brush kit is incredible when it comes to getting filth off of seats and carpet. Drill brushes are also super helpful when it comes to cleaning doors and other interior parts, as it agitates all the dirt and gets within pores and cracks better than wiping with a microfiber cloth. There are various drill brush kits available, just make sure to keep them clean after using them!
If you don't have a drill, then don't worry, as you don't need the most expensive drill to power a brush, and you can get one for under $50. If you're on a budget then get a cheap drill or stick to using carpet brushes by hand until you can afford a drill. The drill brushes only make the job easier for you, but you can still get great results scrubbing by hand.
Shop Vac
The first thing to do when cleaning the interior of a car is to pick up all the big trash and debris, agitate the carpet with a brush, and vacuum it. Get a shop vac if you don't have one! Great shop vacs like these can be found at very low prices on Amazon, and you don't need a huge one to get started. In fact, a small one is perfect as you can easily fit it in your mobile detailing rig.
Harbor Freight also has a few good options for those of you on a budget. Just look at their Bauer line, which has wet/dry vacuums ranging from $39.99 to $100 – and yes, the cheapest ones will work just fine for detailing cars.
Steam Cleaner
The steam cleaner is used in almost every popular detail video you can find on YouTube where the detailer turns a filthy car into something that looks brand new. There's a reason you always see auto detailers using a steam cleaner, and it's definitely one of the most important tools you can purchase. It lets you clean EVERYTHING! 
Steam cleaners aren't the cheapest item on this list, but they're definitely worth the investment and should be purchased as soon as possible if you're trying to become a mobile detailer.
We recommend the McCulloch MC1275 Heavy-Duty Steam Cleaner or the Wagner HomeRight SteamMachine 53 – both are great options. Both are super mobile and will work just fine for your auto detailing needs.
Pressure Washer and Foam Cannon
Here's everyone's favorite part – the foam cannon!!! While you can easily get away with the two-bucket method, it's still important that you have a pressure washer. Using a foam cannon is ideal, as it allows you to remove loose dirt and grime from the car and prevent swirls. 
There are two options here:
1) You already have a pressure washer and just need the foam cannon attachment. We suggest the Chemical Guys Big Mouth foam cannon (it pumps out foam like crazy!)
2) You don't have a pressure washer and plan to use a garden hose. If this is you, we recommend the Chemical Guys Torq Foam Blaster for garden hoses.
A foam cannon AND the two-bucket method is great, but with a foam cannon you can even get away with one bucket (to rinse the wash mitt while using soap from foam cannon to clean the car).
Here is a video showing the comparison of a cheap and expensive foam cannon after being used for a year…
For the best budget pressure washer, we recommend the WestForce Electric Pressure Washer. It's a powerful pressure washer for the price, and the 1.76 GPM rating means it will produce oodles of thick foam. The 2950 PSI is great for cleaning cars, driveways, roofs, houses, etc. It can handle just about any task, and the quality of this product is truly amazing. Expect yours to last many years!
Combine that pressure washer with a foam cannon and you'll be foaming up a car in just a few minutes.
Microfiber Towels
This might be the most obvious item on the list, but microfibers are your most important tool of all. We use them to dry cars, wipe off polish, buff out applied wax, etc. We NEED to know that our microfibers won't scratch the cars we use them on. 
Sure, you can buy bulk microfibers for cheap, but often these are only good for the interior – or one use. There are thicker, larger towels that are suitable for drying cars, and there are some that truly shine with interior cleaning. Start purchasing different brands and determine what microfibers you like for each aspect of the automotive detail. 
With that said, you can always trust that microfiber towels from The Rag Company are safe to use on your vehicle's paint, and they offer bulk amounts at incredibly low prices. Out of ample experience using their towels, will always recommend you get your microfibers from them, with their quality that doesn't hurt your budget.
Carpet Shampooer (Optional)
You can get away without using a carpet shampooer. Is it ideal? Heck no, it's not ideal.
When it comes to carpets, you can use drill brushes, all-purpose cleaner and a shop vac to get rid of all the filth. In most cases, just a good all-purpose cleaner with a drill brush and shop vac is all you need to get the carpets and seats looking good again.
If you're ready to step up, there are a few good options for carpet shampooers under $200, and all of them will do just fine for cleaning the carpets and seats. However, these budget carpet shampooers do have small tanks so they will need to be refilled and emptied quite often. The Bissell brand makes a few good models, such as the Bissell SpotClean Pro and the Bissell SpotClean ProHeat models. There's also the Hoover Spotless and the Rug Doctor Pet Portable. These are all great options so go with the model and features that work best for your needs.
Conclusion
There you have it! These are all the tools needed to be an auto detailer! We hope this list of "must haves" will get you started on your auto detailing business. Once you've got the basics you can start purchasing more specialized products, such as interior drill brushes, microber/foam application pads, etc. We recommend checking out the reviews and even watching videos on the products to know what actually works for other auto detailers. 
Unfortunately, there are a lot of low quality products on the market that will cost you more money in the long run. Always get the best quality tool you can afford, and since you're just starting out you won't need to spend a fortune on the top products – upgrade over time and constantly reinvest if you decide to make a business out of this!
The brands and products we recommended here are not the only products available, so feel free to shop around and check out product reviews before making any decisions.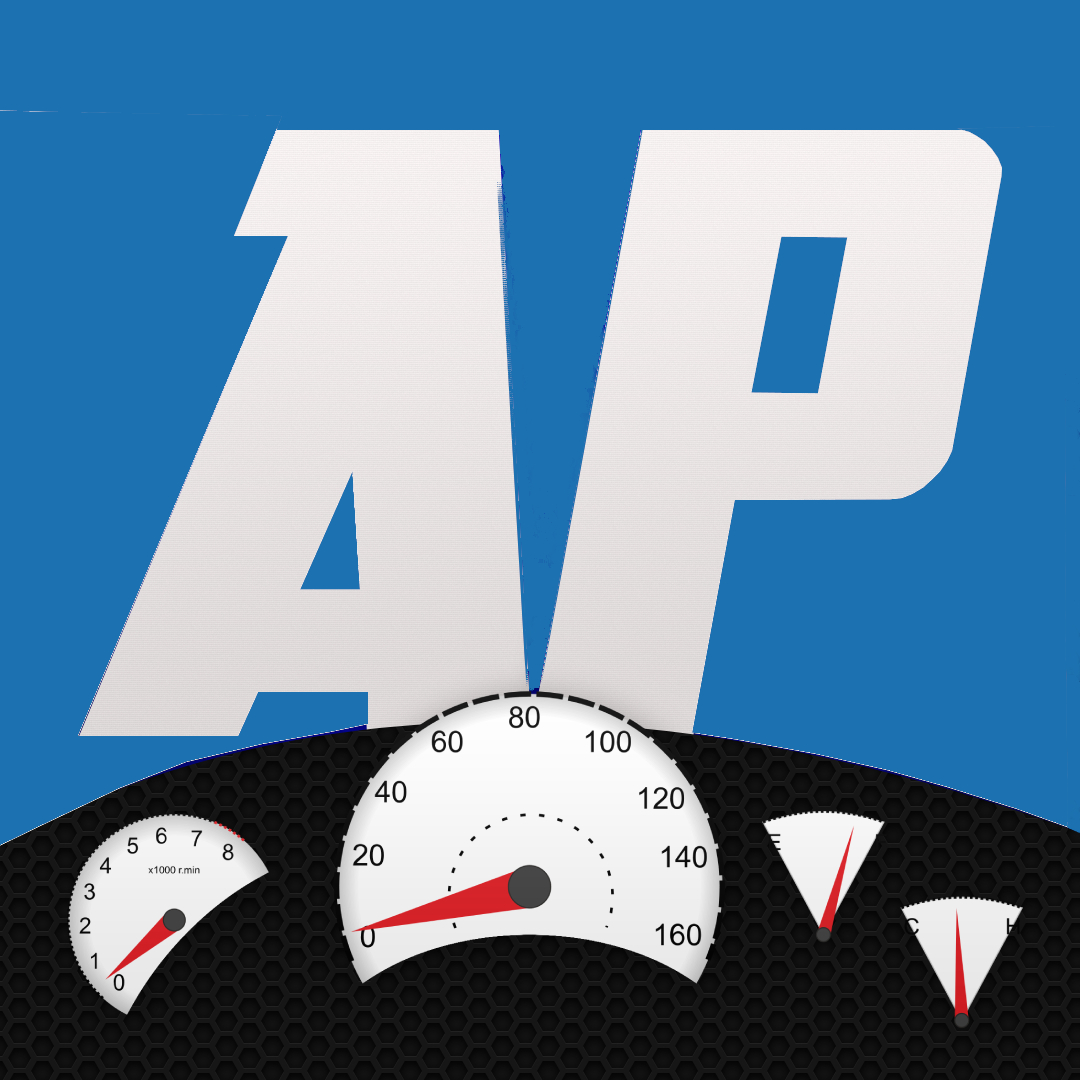 The AutoPros.online team is dedicated to bringing you high quality automotive content for professionals and car enthusiasts, with topics like auto detailing, car repairs and automotive news. Are you the kind of car owner who likes to take care of your vehicle? Then subscribe to AutoPros.online for frequent automotive content.