Tips for Removing Stuck O2 Sensors in Any Vehicle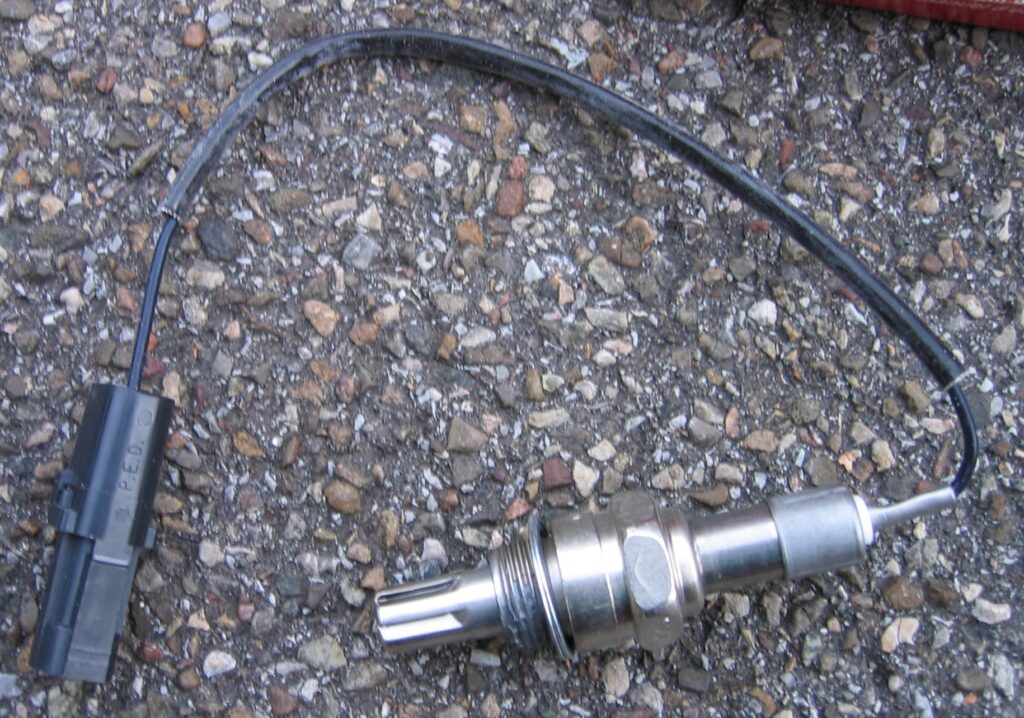 As an Amazon Associate, AutoPros earns commissions from qualifying purchases made through links in this post.
Removing stuck O2 sensors can be extremely difficult, or easy, depending on the condition of the vehicle. If you see a lot of rust under the vehicle, then you can bet it's going to be stuck.
Many vehicles have just two oxygen sensors, but vehicles in California are usually equipped with four. California vehicles have 2 upstream and 2 downstream sensors. Removing them is all the same, and some will come out easier than others.
There are a few things to consider, such as how much room you have to use a breaker bar or long ratchet – and how old the sensors are. Changing the original O2 sensors in a vehicle with over 200k miles is going to be a lot different than changing them at 75-100k miles.
Still, the process goes like this:
Follow the wires from the sensor, and unplug them.
Spray the sensor with PB Blaster to make removal easier.
Grab a 7/8 or 22MM wrench and try to remove the sensor.
Round off the sensor because it's stuck and your wrench slipped.
Grab the torch and use heat to make the sensor come out.
Most DIY at home guys aren't going to have a torch or way to safely heat up the sensor. Also, heat isn't always an option if the sensor is located by fuel lines or wires.
Cut or break off the sensor so you can use a regular deep socket
This works surprisingly well, even in the most extreme cases of a stuck sensor. Cut off the long end of the sensor so you can get a regular socket on it. Don't have something to cut it off? Use a mallet and give it a good whack, or use vice grips to grip it and wiggle it around until it breaks.
Usually, a good whack with a hammer will loosen it enough that you can grab it with vice grips to rip it off.
Attach a breaker bar or long ½" drive ratchet and force it off with more leverage. A 24" long ratchet like this one from Tekton will work just fine.
If the bolt is rounded, try a 12 point socket. Now if that doesn't work, you can get an extractor socket set and beat on a 7/8 extractor socket using a hammer to grab it. This will always work if done right.
Not all extractor socket sets include 7/8 or 22mm sockets – this extractor set has 22mm which will work perfectly on an O2 sensor.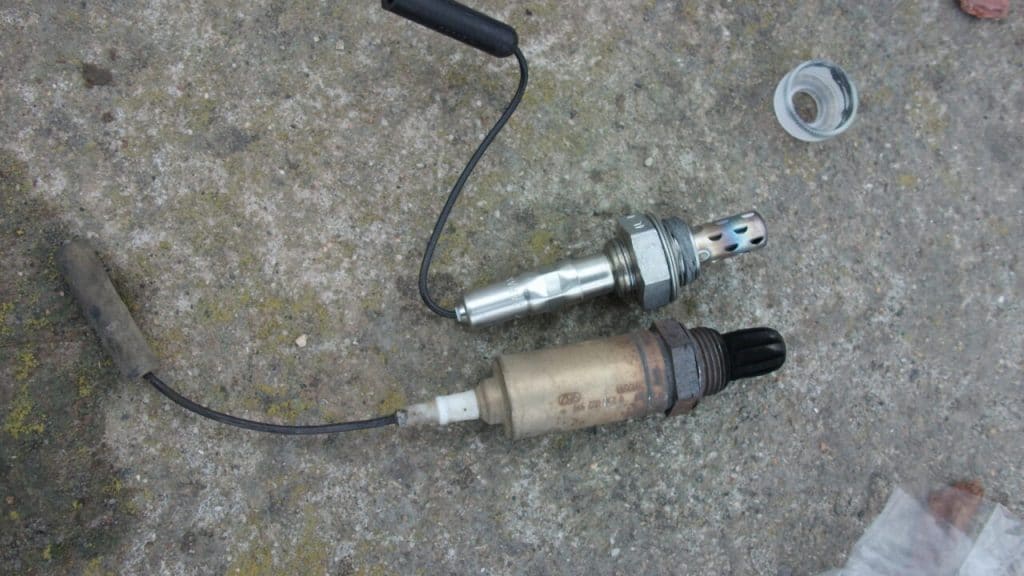 Quick tip to save the threads and make installing a new O2 sensor easier
Use a ratchet to remove the sensor. Loosen it a couple of turns, spray PB Blaster on it, and then tighten it a couple of turns. Repeat this process by loosening it a little more each time. It's a super easy thing to do and it can save the threads so installing the new sensor is a breeze.
Using O2 sensor sockets
O2 sensor sockets are a great thing to have, as they will make it easier in most cases. However, when you're dealing with a stuck O2 sensor, they will typically give out due to the slotted design. With that said, they're simply not good for breaking loose stuck O2 sensors, but they're great to use after the sensor has been broken loose.
Here's an awesome set of O2 sensor sockets that will work on all consumer vehicles:
ATP Automotive Oxygen Sensor Socket Set 7PC Socket Set.
Finishing up the job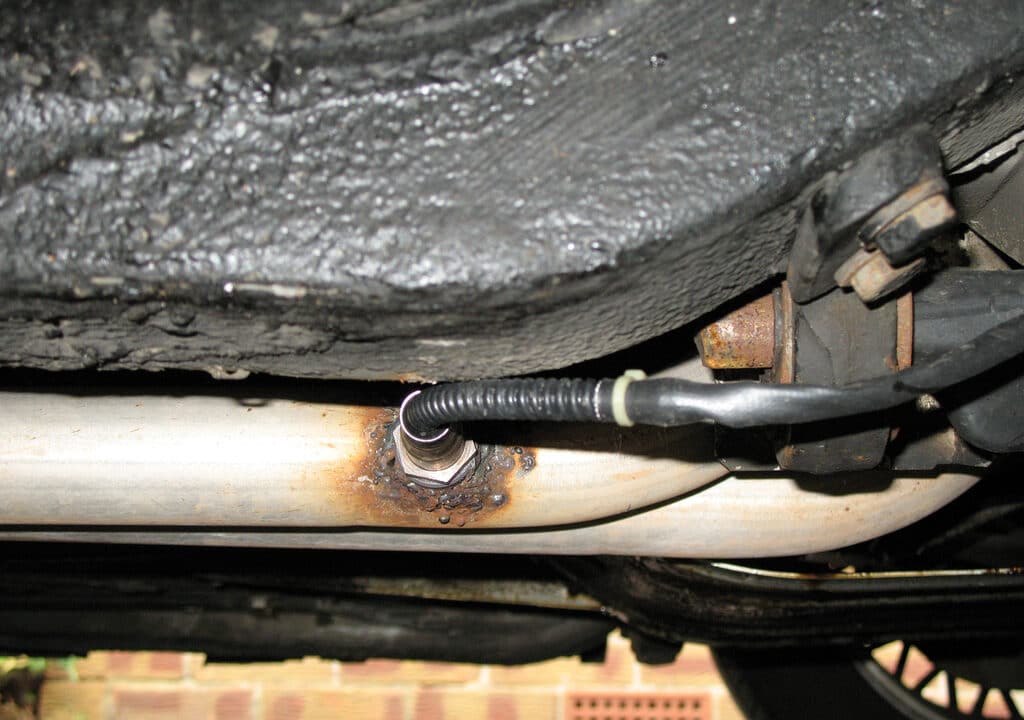 Thread in the new sensor before plugging it in to avoid twisting the wires. Make sure you applied the anti-seize lubricant on the threads before you started threading it in. Most modern O2 sensors will come with a little tube of this stuff so you should never have to buy it separately.
Once the new sensors are installed you can start the car, clear the codes using a scanner, or unplug the battery to reset manually. Drive the car and make sure the trouble codes don't come back. Unless there is another problem, or the sensors were installed incorrectly, everything should be good to go.
Removing stuck O2 sensors can be difficult if you don't know how to handle the situation. Just know there are other methods besides heat. Hopefully, this guide will make the job easier for you if it's your first time replacing O2 sensors.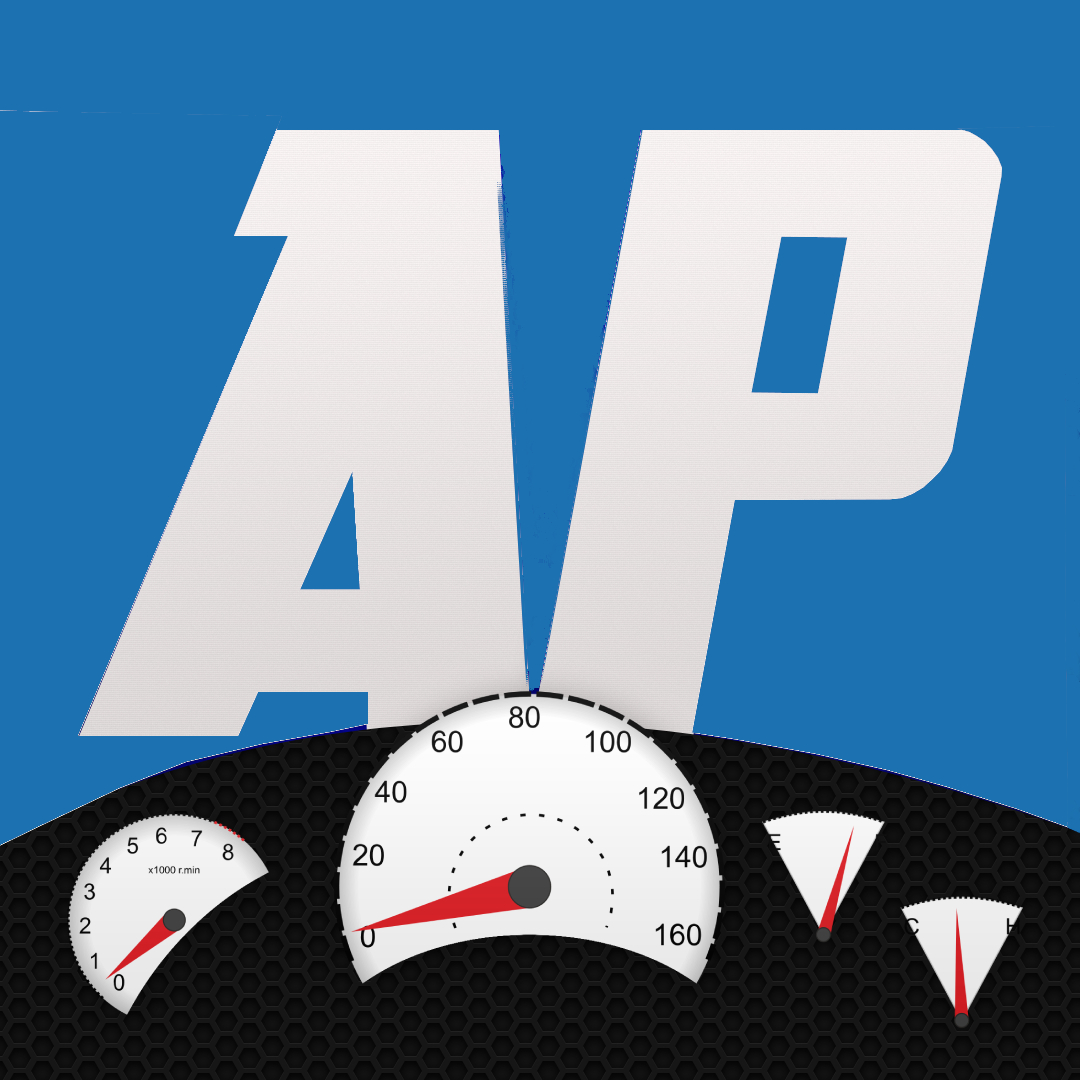 The AutoPros.online team is dedicated to bringing you high quality automotive content for professionals and car enthusiasts, with topics like auto detailing, car repairs and automotive news. Are you the kind of car owner who likes to take care of your vehicle? Then subscribe to AutoPros.online for frequent automotive content.