WestForce Electric Pressure Washer – Best Budget Power Washer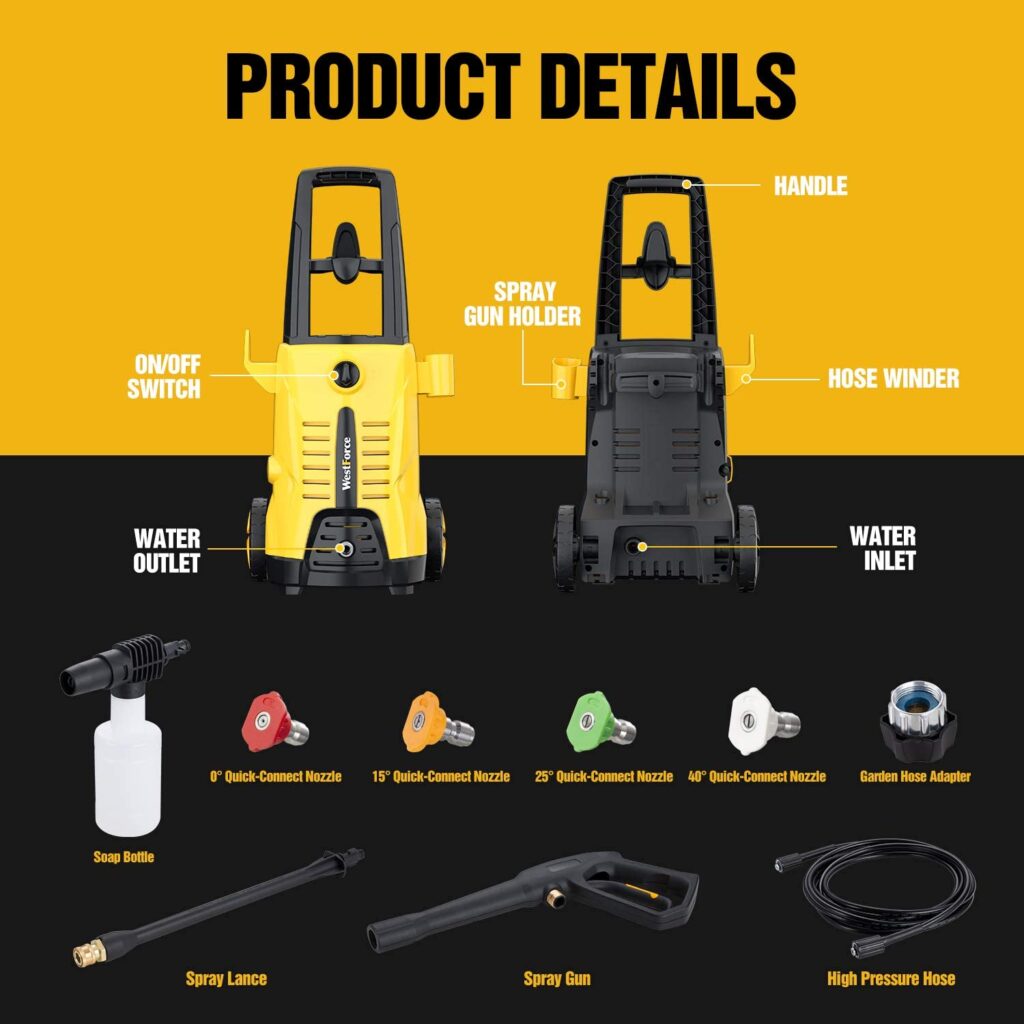 As an Amazon Associate, AutoPros earns commissions from qualifying purchases made through links in this post.
Chances are, you've been thoroughly shopping around for a pressure washer. If that's the case then the WestForce electric pressure washer is a product you should think about buying. From our experience using it for over a year now, the WestForce pressure washer is a hidden gem that not many people know about, and there are quite a few good reasons why you should buy it!
The WestForce vs Sun Joe Pressure Washer
Sun Joe controls a large percentage of the electrical pressure washer market, and auto detailers typically recommend the Sun Joe SPX3000, which usually runs about $20-50 more than the WestForce with similar specs. What we really mean here is that the Sun Joe SPX3000 is barely better than the WestForce, and there's no reason to waste your money on the more expensive product. There is nothing that the SPX3000 can do that the WestForce can't – and both perform equally as well with a foam cannon if that's what you're buying it for.
Using a Foam Cannon with the WestForce Pressure Washer
What the auto detailing crowd wants to know is how well will a pressure washer work with a foam cannon and will it produce thick foam? The GPM rating is more important when it comes to foam cannons, and you will typically get excellent foam output with a power washer GPM rating of 1.4 or above. Generally speaking, the higher the better.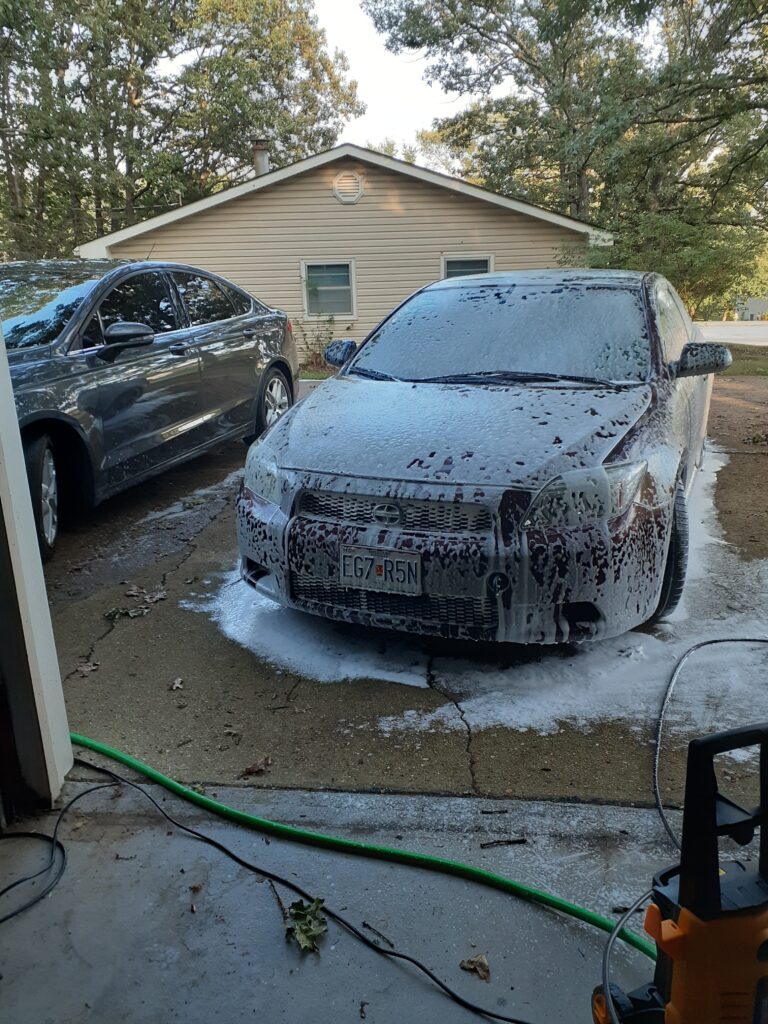 The WestForce has a 1.65 GPM rating and can produce very thick foam when used with a foam cannon. The Sun Joe SPX3000 has a 1.76 GPM rating. However, when compared the end result is nearly identical and both power washers produce foam just fine.
Durability and Warranty
The WestForce is built relatively tough, and does not feel like a cheap unit. This electric power washer can take a beating. The hose it comes with could be heavier duty, but this is something you can always upgrade on your own. The actual power washer is built well and performs great for long periods of time.
It's definitely okay for daily use, so if you're a professional detailer and need a power washer to use the WestForce is a reliable option.
WestForce offers a 2-year warranty from the date of purchase, and lifetime customer support. They even offer a 45-day money back guarantee. The company definitely stands by it's products.
Check out a Video of the WestForce in Action – Foam Cannon Example
Check out the WestForce electric pressure washer on Amazon here.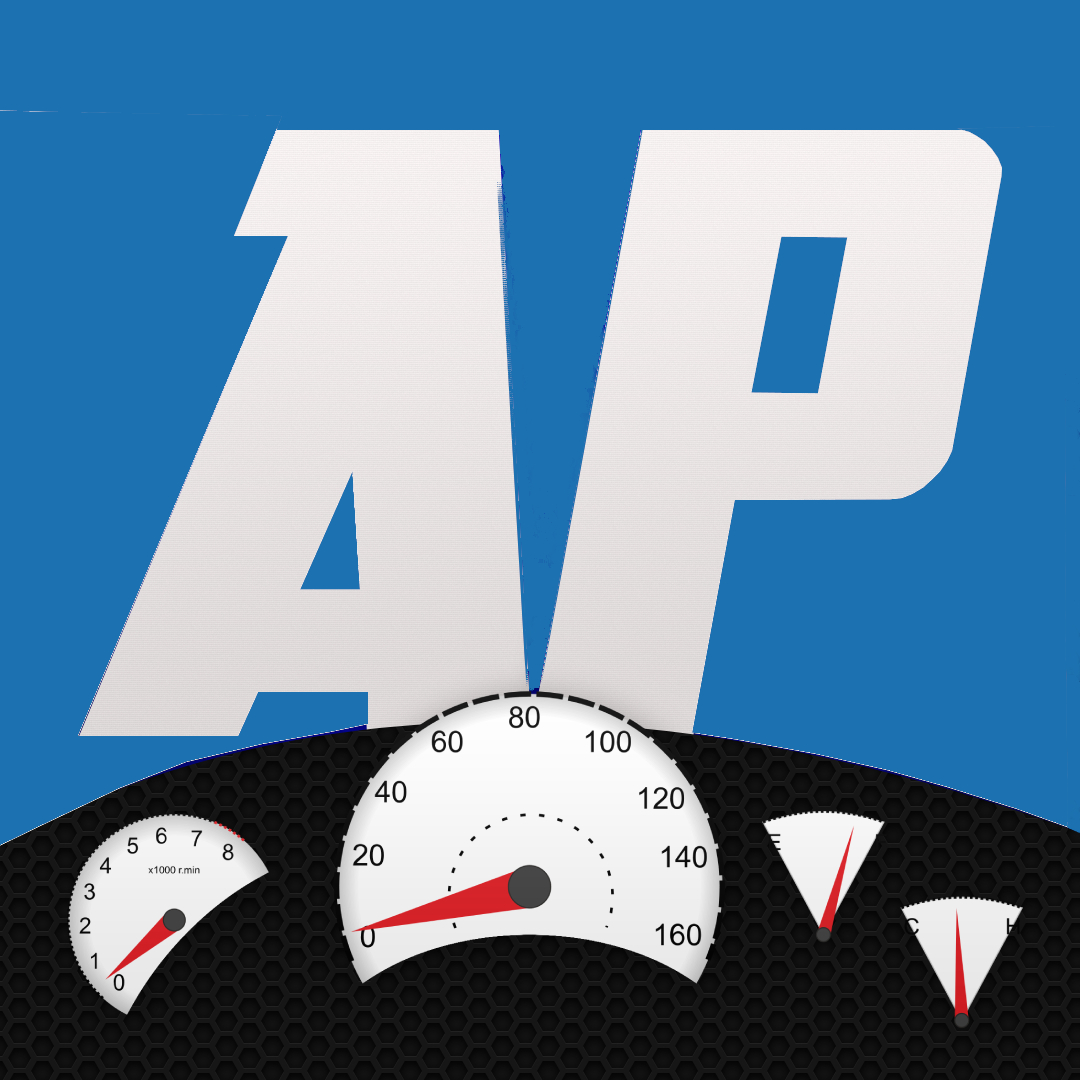 The AutoPros.online team is dedicated to bringing you high quality automotive content for professionals and car enthusiasts, with topics like auto detailing, car repairs and automotive news. Are you the kind of car owner who likes to take care of your vehicle? Then subscribe to AutoPros.online for frequent automotive content.