What to Expect When Becoming a Mobile Mechanic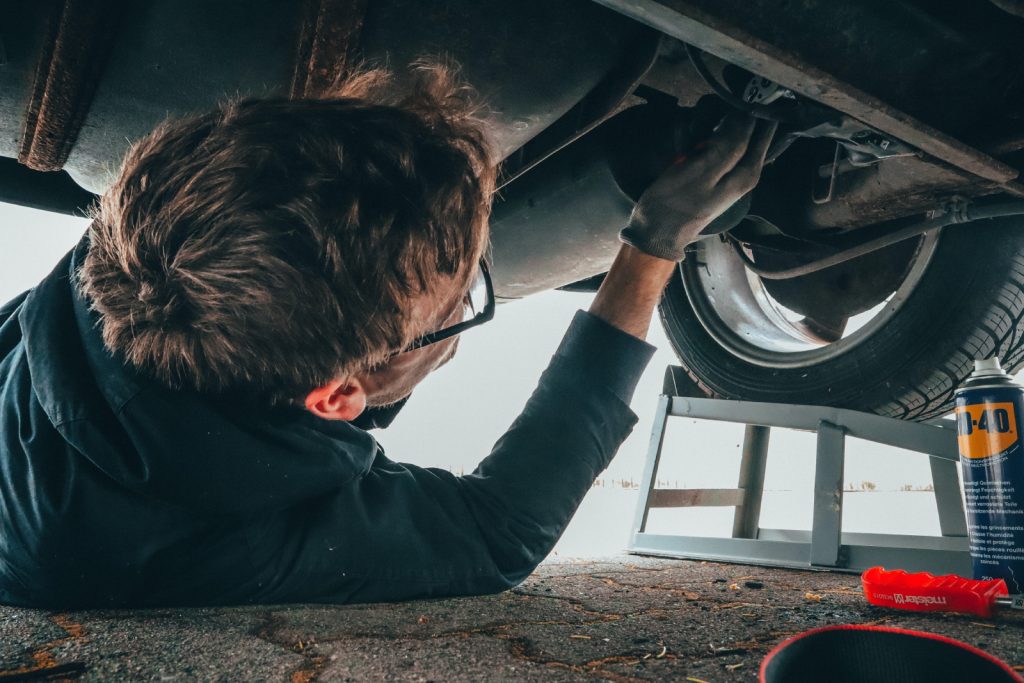 So you want to start a mobile mechanic business, partner with somebody to do one, or even buy a mobile mechanic franchise? Read up, bucko. This is what you need to know…
Downsides of Becoming a Mobile Mechanic
Starting your own mobile mechanic business is crazy! You'll be responsible for everything that goes wrong. Every single time. When mistakes happen at a shop and you're working for someone else, you just own up to the mistake and move on. As a mobile mechanic, you can get sued!  That means you MUST spend money on a great business and/or personal liability insurance policy.
Okay, it's not that quite simple, and mistakes are bad no matter what. However, there are a lot of risks involved in the mobile mechanic business and you need to be prepared – both mentally and professionally. 
Since you're looking to be a mobile mechanic and work for yourself, it's important to understand your limitations. What kind of stuff are you comfortable fixing? And more importantly, what kind of stuff are you terrible, bad, or uncomfortable doing? 
Being a mobile mechanic means you have to work on the side of the road at times. In the cold weather during winter, and in the steaming hot sun during summer. It's not always going to be easy. 
Benefits of Becoming a Mobile Mechanic
With that said and out of the way, let's focus on the benefits of becoming a mobile mechanic. All that negative stuff above doesn't outweigh the benefits of starting your own business and being in control over your life and earning potential. 
Customers actually trust an individual more than a local shop or dealership. Not saying it's right, but it is what it is. You're given the opportunity to become that person they trust as soon as you help them in a time of need. 
Since you're not running a shop, you have less overhead. But, since you come to your customers and help them in emergency situations where they're broken down on the side of the road – you can still charge a nice hourly or flat rate per job. 
Legal Stuff Like Registering Your Business
We know, this is the boring stuff. Nobody wants to read about what it takes to register and make a business legit, they just want to hear about the money they're going to make! 
All jokes aside, the process of registering your business is actually quick and painless. Check with your local government to see if there are any specific licenses you need to get before doing business. Your local clerk will be able to tell you everything you need.  Expect to spend less than $100 bucks for a local business license.
Register your business name as a DBA, which can usually be done online, check out how to register a DBA in your specific state. You may need to try a few different business names, since the one you want may have already been taken. Avoid using a well-known brand name at all costs, as you'll end up getting a "cease and decist" letter and will need to change your business name down the line.
Register for an EIN directly from IRS.gov, Don't get ripped off or scammed trying to register it through a third-party entity.
Make sure you find the best deal on insurance for your business as well, as you don't want to be stuck with the cost of replacing the customer's car or paying for damages if a repair goes wrong (or it's not even your fault at all). 
How Do Mobile Mechanics Find Customers?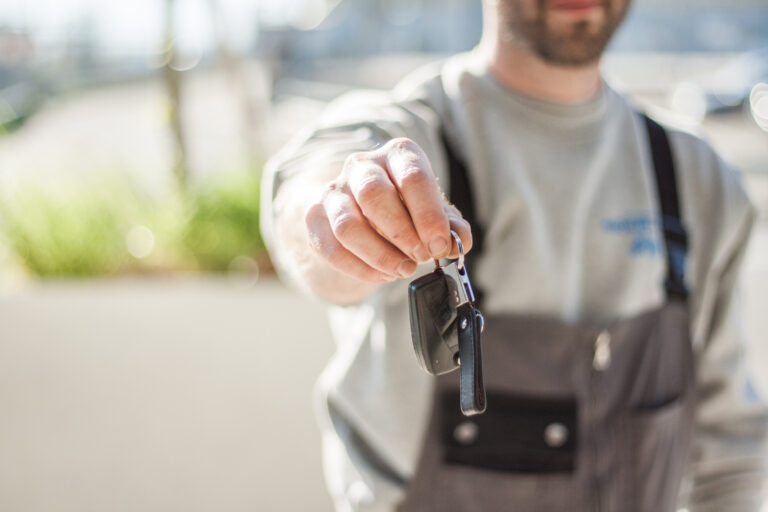 First, don't try to "find" customers, make it easy for them to find you. Build up your social media presence, and most definitely build and start promoting your website as soon as possible. You can hire a professional to build the website or you can use a service like Wix or Weebly to build your own. Keep it simple.
Word of mouth advertising is almost always the best. It costs nothing and works like a charm! Tell all your friends, then ask them to tell all their friends. Every time you fix somebody's car or truck, give them a small thank you gift for giving you business. Wash their car for them. Leave a fun or useful gift on the dashboard. People will help you grow your business just because you're a nice person!
Once you are ready to start advertising, you can mail out postcards for $300-500 per shot. Do that a few times and you'll have plenty of business!
It takes a while to make a website or business page show up near the top of a Google search, but there are things you can do to find customers almost immediately when first starting out.
YourMechanic App
There's an app called YourMechanic, which enables users to find a local mechanic. Kind of like a DoorDash of mechanics… if that even makes sense. As a mechanic, you can sign up and start taking on local work. There are many mobile mechanics who make a decent living from this app alone, so it's definitely worth trying.
Advertising in the Facebook Marketplace
Posting your services in the FB Marketplace will boost your visibility and get you customers, as long as you have a good ad and look trustworthy. Make sure your background as a mechanic is mentioned so users know you're legit.
Google Ads
Not having luck with YourMechanic or the Facebook Marketplace? Then consider paying for a boost in visibility. Google Ads makes it easy for anyone to promote anything.
We recommend having a professional website built and running Google Ads straight to your website. 
If you're signed up with Google My Business, then you can use Google Ads to directly promote your business listing, making it easy to get calls and messages directly from the ad.
Conclusion
Becoming a mobile mechanic isn't hard as long as you've already been a mechanic for years and know how to handle customers. Working mobile is a lot different than working in a shop, so make sure you're mentally prepared for the change in pace.
You need to come off as professional as possible while still being yourself, and if you gain the trust of customers they will save your information and contact you every time they need something repaired on their vehicles.
Having and investing in more tools is also important, but try to avoid spending too much. Shop around and don't just buy a tool because of the brand name. You always have to be profitable! 
One last tip: Start saving receipts when you get gas, buy tools, etc. One of the biggest changes to becoming your own boss is going to be how you handle and file your taxes.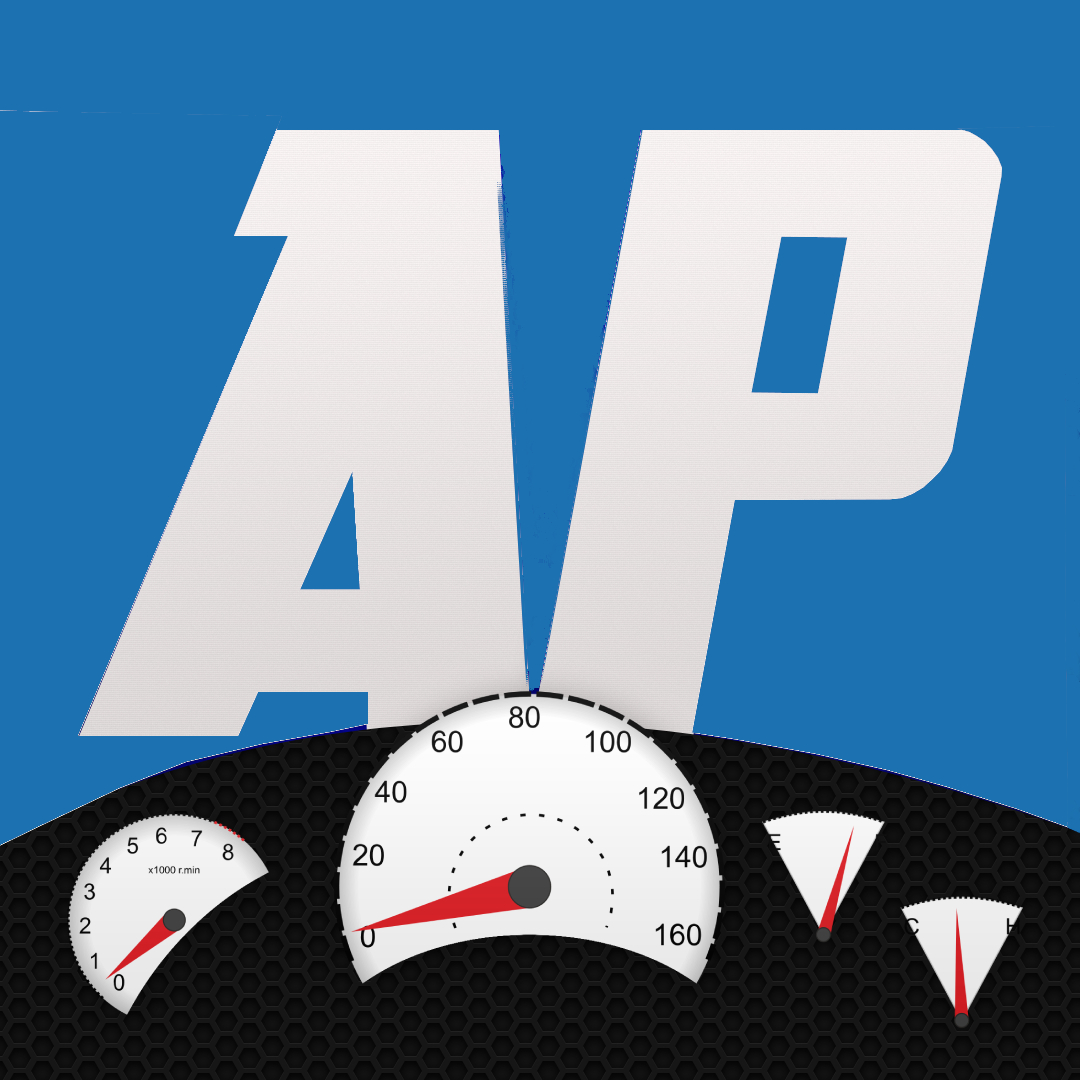 The AutoPros.online team is dedicated to bringing you high quality automotive content for professionals and car enthusiasts, with topics like auto detailing, car repairs and automotive news. Are you the kind of car owner who likes to take care of your vehicle? Then subscribe to AutoPros.online for frequent automotive content.