Why An Engine Cooling System Fails And How To Prevent It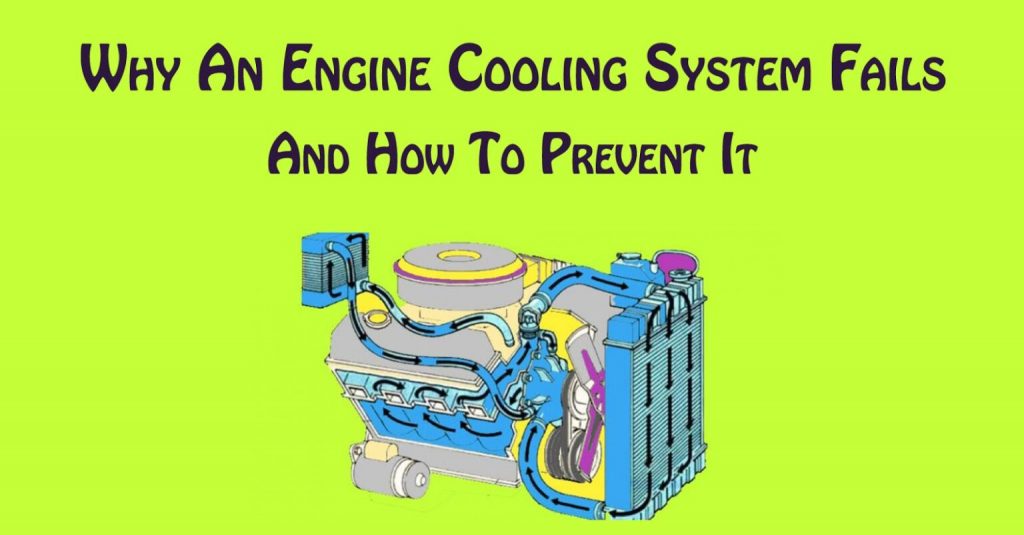 As an Amazon Associate, AutoPros earns commissions from qualifying purchases made through links in this post.
Let me take you through a short story…
You are on a ride with your best buddies on a Sunday afternoon to a theater to watch the latest action movie release. 
But you recognize something is wrong with your car. Your dashboard temperature gauge turns red and the check engine light pops up. All of a sudden white smoke starts flooding from under the hood and then…
You do the obvious thing and pull over.
Opening the hood, hot steam is coming out of weird places and you realize that you have an engine cooling system failure. 
There goes your afternoon movie plan!
What does an engine cooling system do?
To prevent your car from having  a cooling system failure, you must know how it works.
Your engine has a series of tubes and channels that go through it. These passages carry engine coolant, which is usually a combination of water and antifreeze. The water absorbs the heat of the engine and carries it to a radiator (heat exchanger) in the front of the car. The antifreeze part prevents the engine water from freezing and helps protect the engine with some additional lubricants.
Malfunctioning of the coolant system can cause severe and long-lasting damage to your engine if not taken care of in time. This can happen due to lack of coolant in the system, or a failure of one of the cooling system components.
Failing to understand the signs of a cooling system problem can often cause permanent damage. 
Let's find out the reasons behind why an engine cooling system fails and how we can prevent it from happening…
Why does the engine cooling system fail? 
There are many reasons why an engine cooling system can fail, but here are some of the most common reasons. Learn to spot these issues in the cooling system before they become major problems!
Here are the 4 most common engine cooling system problems:
Water Pump Failure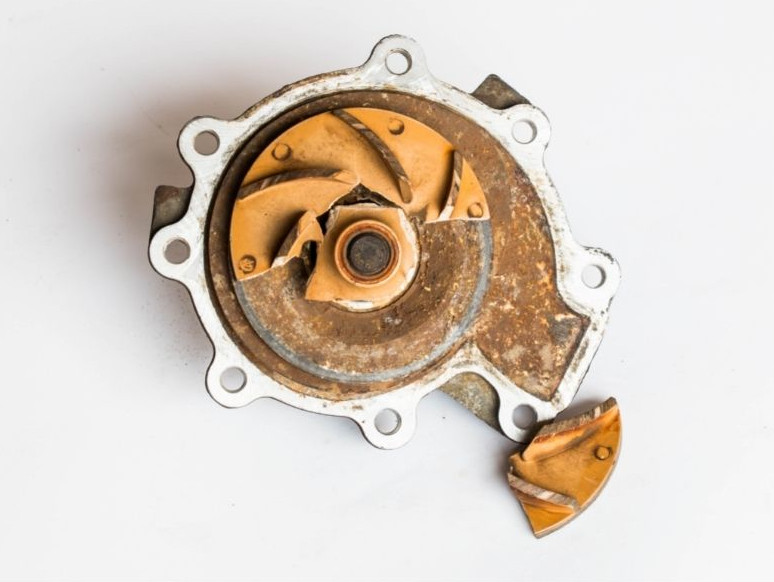 Your engine uses liquid cooling. Water flows through a series of hoses and passages to reduce the heat caused by internal combustioni of the fuel. This cooling water circulates with the help of a device called a water pump. 
The water pump is generally run by a pulley that is turned by a serpentine belt. If pump fails to run, the water flow stops through your car engine, making the engine overheat rapidly.
Prevention:  Never let your water pump run dry! Dry running – even for a few seconds – will cause the pump to heat up and weaken the internal seals. Likewise, if you hear any noises, steam or smoke coming from the front of the engine where the big hoses connect to it, then turn off your car and call a mechanic right away.
Solution: A new water pump should be installed. This is typically a several hour job for a professional mechanic. If you want to DIY it, you can buy a new water pump and gasket on Amazon, get a manual for your car and the right tools, and dive in. Or you can buy the parts at AutoZone or another auto parts store. They are in nearly every city and you can buy a brand new water pump and gasket from them.
Radiator Hose Leak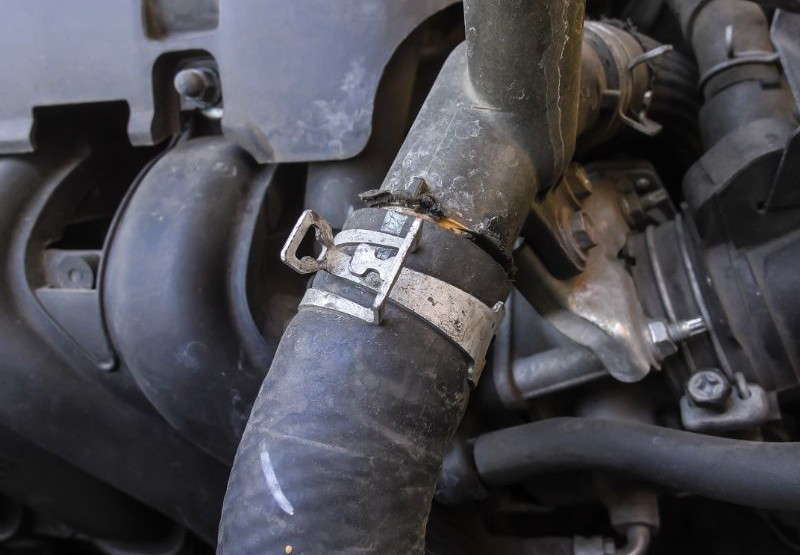 The coolant hoses could have a leak. A small leak will slowly lower the coolant level and run the system dry. A large leak or hole will stop the water flow completely and drain the system quickly. This will cause your engine to overheat quickly. 
Prevention: Radiator hoses are more likely to leak as they age. You need to make sure that you change them periodically to avoid leaks and overheating. You can find a radiator hose kit for your car on Amazon here. Also check the hose clamps for wear or breakage, as they can loosen or develop rust over time, losing their seal.
Solution: Replace the hoses and clamps to eliminate any coolant leaks. Don't forget to change the coolant while you're at it according to your vehicle's maintenance plan.
Thermostat Failure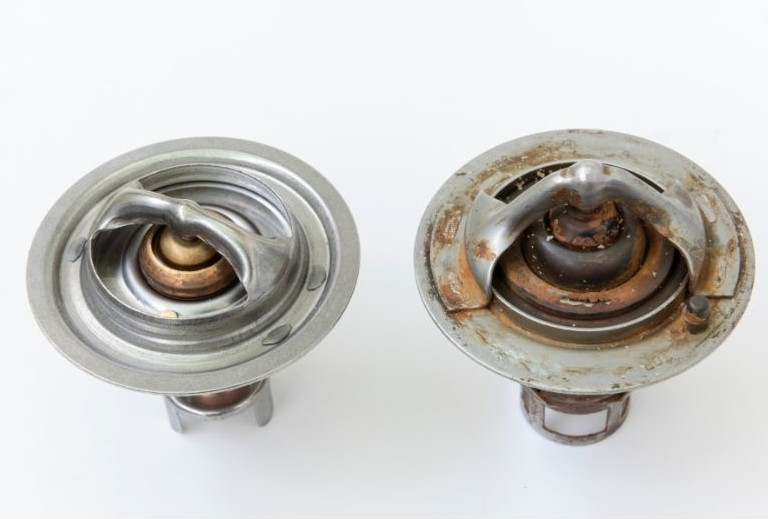 Your vehicle's thermostat plays a crucial role in the cooling system. The thermostat helps regulate the engine temperature and controls the amount of coolant flowing through the radiator. A failed thermostat will fail to open, blocking the coolant from going through the engine entirely. This will quickly lead to overheating your engine and the dreaded "white cloud".
Prevention: Thermostat valves can stop working sometimes and they will not fully close, or will fail to open. Replace the thermostat (under $30 on Amazon usually). The thermostat housing is usually right at the top front of the engine and anybody with basic mechanical skills and YouTube access can replace one.
Solution: Simply replace the thermostat. The only thing to be careful of is getting an air bubble in the system. Make sure you fill up the coolant, run the motor a bit, and let any air bubbles out of the system by leaving the radiator cap off for a minute or so before sealing it back up.
Radiator Cap Failure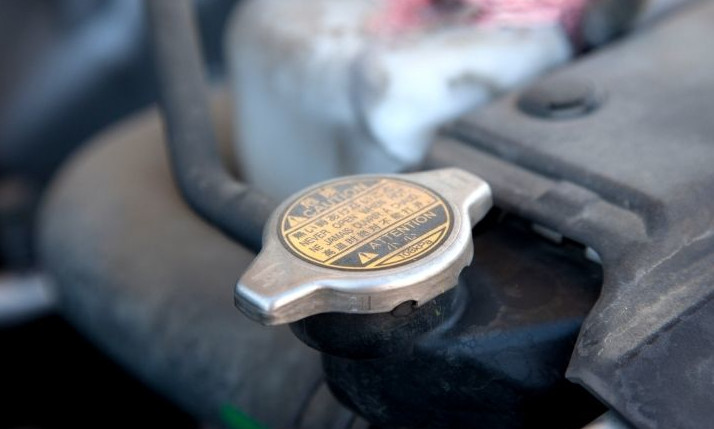 The radiator cap helps control the pressure of the system and also serves as a pressure relief valve. A failed cap can lead to overheating and coolant loss, resulting in permanent engine damage.
Prevention: Check the radiator cap during routine maintenance. Listen and watch for any leakage — a minor leak will often appear as bubbles or drips at the cap. Never take off the cap while the engine is running! Once you turn the motor off, let your motor cool down for 20-30 minutes, then place a piece of cloth over it and remove the cap. Take a look at the rubber seal and make sure it's not damaged. If it is, then buy a new radiator cap that fits your make and model of car.
Keeping your car safe from cooing system failure on the road
Having an engine cooling system failure when on the road can be a huge pain, potentially dangerous and definitely very expensive. To prevent this, all you need to do is basic routine maintenance making sure to check the coolant level, hoses, thermostat and radiator cap. Performing these routine checks can prevent your car from breaking down on the side of the road, saving a lot of money and time on repairs.
Rintu Biswas has been working as an automotive content writer since 2011. He is very passionate about writing information rich quality content that helps car enthusiasts and automotive professionals.  Currently, he manages content creation for a large German car dealership group in Pennsylvania.