7 Ways to Improve Fuel Economy and Save Money on Fuel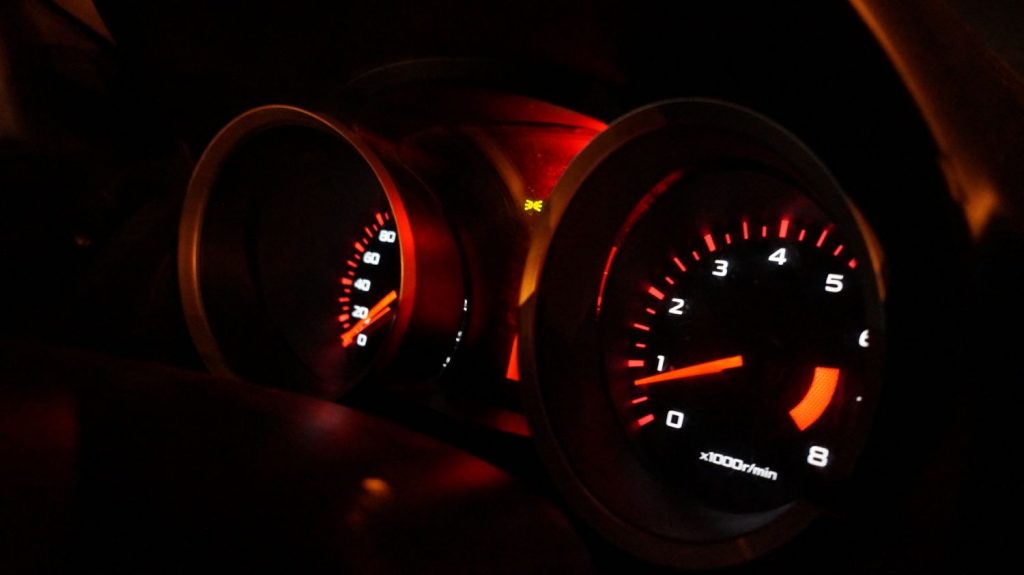 The prices of fuel are rising and you certainly cannot control it. Luckily, there are ways you can keep more money in your pocket by improving the fuel economy of your car. You don't need to compromise on the miles you travel, instead you can follow certain measures to improve your gas mileage. Let's dive into the methods of increasing the fuel efficiency of a vehicle.
Basic maintenance
To maximize your fuel economy basic maintenance of your car is the most important thing. From each tune up, you can save up to $0.9 per gallon compared to letting your car run in a sub-optimal state of tune. Timely maintenance and tune-ups will help you improve your fuel economy by 4%. Depending on the mileage you drive, it's a good idea to do basic maintenance and tuneup checks every 6 months or so.
Pay close attention to how many miles your vehicle goes on a full tank. Set one of the odometer trip readings, and reset it each time you fill up. If you notice your vehicle getting less mileage, then it's probably time for a tune-up.
It's also important to get your engine running smoothly, so if you notice a rough idle then here are some common rough idling causes and solutions.
Coolant level
It is important to keep the coolant level topped up. How does coolant relate to your car's fuel mileage, you ask? Proper coolant levels keep your car running cooler, which burns the gas in the cylinders more efficiently. This will prevent over-heating, and make your vehicle convert gas into power better.
If the coolant in your vehicle is old and hasn't been changed in years, then consider performing a radiator flush and filling it with new coolant.
Tire size & tread design
If you drive a huge truck and keep off-road tires on your truck, then you're obviously not set up to maximize your fuel economy. Unless you're actually going off-roading often – you should consider changing out your monster mudders for conventional all-season tires.
Large off-road tires are designed to wrap around obstacles. They are pliable and soft. This gives them a lot of grip on slippery and jagged surfaces, but it creates a tremendous amount of drag and excess heat / friction on the street. You will often see up to 30% decrease in fuel mileage between a big off-road mud or rock crawler type tire and a standard all-season radial tire.
Tall and wide tires also have a lot more frontal area than a typical street-oriented truck tire. Frontal area equals wind resistance and drag — your motor must work harder to push them through the air and this eats gas like you're pushing a big 4 x 8 plywood board through the air.
If you're driving long distances every day and spending little to no time actually off-roading, then you should seriously consider buying a second set of wheels and tires with all-season radials. You can keep your monster off-roaders for when you need them. You'll save yourself a ton of gas money!
Right tires for the right season
Replace the tires of your car according to the season. Make sure to use summer tires during the summer, and winter tires in the winter when there can be ice and snow on the roads. Most of us can get away with keeping all-season tires on, as long as they still have enough tread. If you drive a rear-wheel vehicle, then consider getting winter tires for the colder months.
Winter tires have a lot more surface lines and gaps designed to grip ice and snow, and evacuate lots of water from the tread. They are also made of softer rubber. In the summertime, these features actually cause rotating drag or resistance and reduce your fuel mileage.
Likewise, in the winter you don't want to be driving on summer tires that slip and spin every time you accelerate. That's a waste of energy which burns gas without generating forward movement. Not to mention the safety problems with driving on tires that can't handle heavy rain, sleet or snow.
Check your air pressures
Keeping proper air pressure in your tires is also crucial, as the air pressure will have an impact on fuel economy. Always keep tires aired up to the manufacturers requirements, which can be found on the driver side door jamb or the sidewall of the tire.
Generally speaking, running passenger car tires around 30-40 psi for highway driving will maximize your fuel mileage.
If you are seeing greater wear on the inside and outside of your tire tread, and less wear in the middle, then this is a sign your tires are under-inflated. Under-inflated tires don't roll as well and will substantially reduce your gas mileage. The solution is to air them up properly and check them every month or so.
If you or the technician at the tire shop notices uneven tire wear, then you might need to get an alignment or have a suspension issue fixed.
Reduce aerodynamic drag
If your car is equipped with a bike rack, roof box, etc., it will generate more air resistance. The engine will find it more difficult to move your car forward. You will burn more gallons of fuel per mile, and it will cost you a lot of money over time. The solution is to remove these drag-inducing objects attached to your car when they're not in use.
Switch to a higher gear
If you drive a manual transmission car, switch to a higher gear ASAP as you accelerate and reach your target speed. The engine uses more fuel when you drive in lower gears. For a diesel engine, change gears before 1800 rpm and for a gasoline engine change it before 2500 rpm to achieve the maximum fuel economy. Each vehicle is different, but these are general guidelines you should consider when driving a manual transmission.
Abide by speed limits
Abiding by the speed limits saves you from accidents as well as it saves your fuel. Try to drive within the suggested limits in town and on the highway. Driving over the speed limit on the highway consumes roughly 20% more fuel. You'll find the same or worse if you rev up your motor and sprint between stop lights, rather than cruising at a lower speed.
Check out our article on the "Top Reasons for Unusually High Fuel Consumption" for more information on how to tune your car for maximum fuel mileage.

Car enthusiast with a strong love for detailing cars! I'm always keeping up with the latest industry news and watching out for the newest cars to be released. Wishing a lot of these fancy concept cars would come to life but they never do. Follow me for automotive news, detailing tips and repair help.