Painting a Vehicle in Cold Temperatures: How to Paint When It's Too Cold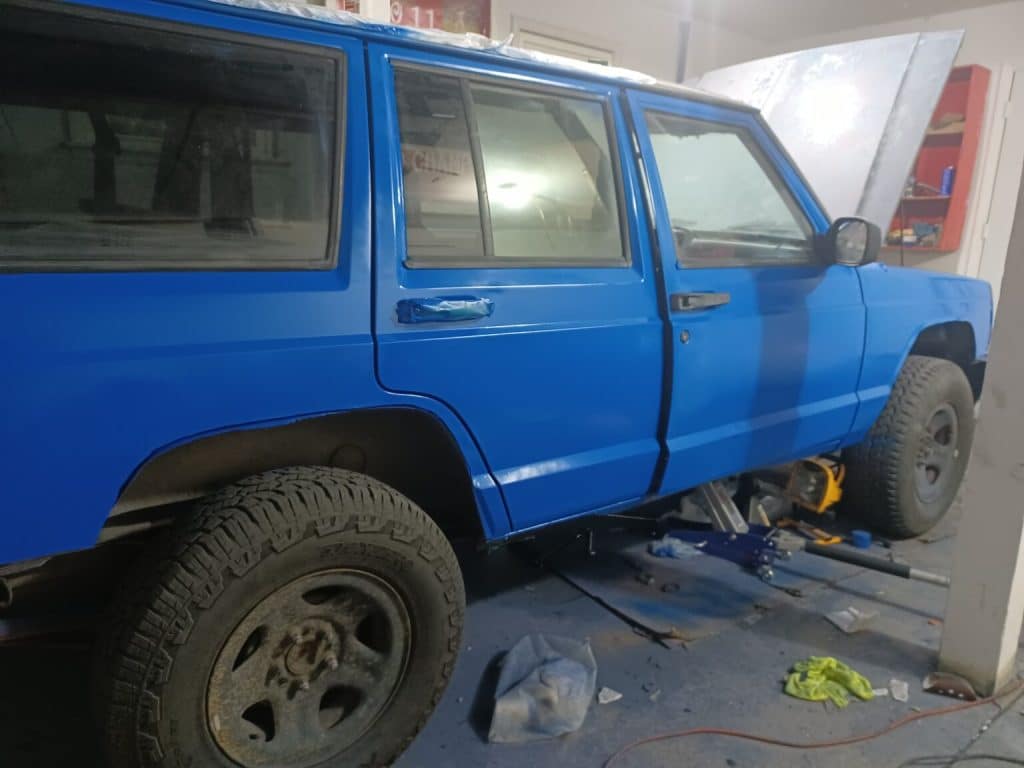 As an Amazon Associate, AutoPros earns commissions from qualifying purchases made through links in this post.
Spray painting a vehicle during the winter is more challenging than one would imagine. People think you can't get good results from a rattle can job, but that's simply not true. In fact, there are guys on YouTube who prove this almost daily.
Sure, it's a lot harder to produce good results from a spray can, but it can be done. It involves more wet sanding and buffing to get the orange peel out. Other than that, it's just more challenging to spray larger panels. That's it.
Do you know what the real problem is? Cold weather. It doesn't matter if you're working with a spray gun or spray can – cold temperatures will ruin your paint job.
Cold Weather Ruins Paint Jobs!!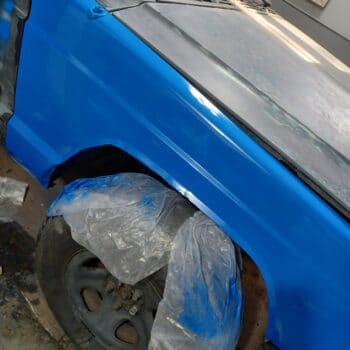 Painting this Jeep Cherokee with spray paint hasn't been a terrible experience, but painting in cold temperatures has really made it difficult. You get more runs, the paint comes out too thick, and it doesn't seem to dry properly.
The photo above shows a few things. Firstly, it shows us that spray can paint jobs can look good. Second, it shows why you need to do more prep work. In this case, everything that got overspray is getting replaced anyway.
Another panel was done in the same way, except for colder temperatures, and that panel had runs in it that weren't there until it dried. It's strange, but cold temperatures really have an effect on the paint curing process.
Soaking the spray paint cans in warm water helps a little bit. Really, it makes a huge difference. However, it's the drying and curing process that suffers. So even if it sprays nice, the end result is going to suffer because the temperatures were too low.
Want to know what happens when spray paint dries in very cold temperatures? It feels almost rubbery, doesn't stick well, and is not durable. In fact, after 3 days of drying time, we applied masking tape to a recently painted panel, and when it was removed the paint came off with it.
Crazy, right? Just think, everything was prepped right and that paint came right off. Everything that was painted in warmer temperatures came out just fine, but it also dried in warmer temperatures.
Key point: Don't waste your time and money warming up a spray paint can if you can't make sure the paint dries in temperatures above 50 degrees Fahrenheit
How do I paint during the winter when it's cold outside?
To make sure the paint cures properly, you will need to get a garage heater that's capable of bringing temperatures above 50 degrees.
Portable garage heaters are actually very affordable, and it doesn't take much to heat up the average 2-car garage.
Recommended garage heater:
Conclusion
We ordered 2 heaters to make sure the job can get done right, and we're going to sand down the panels painted in the cold weather and re-paint them. That's money and time wasted. Don't let this happen to you, learn from our mistakes!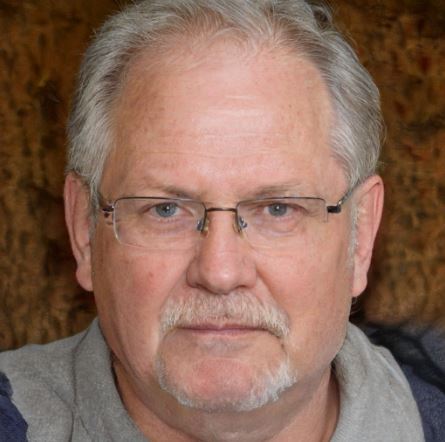 Mechanic with over two decades of experience working on vehicles. Started out at a tire shop, moved to a dealership and now running my own repair shop. I love working on cars and helping others by writing about my experiences.