Best Electric Garage Heaters Under $200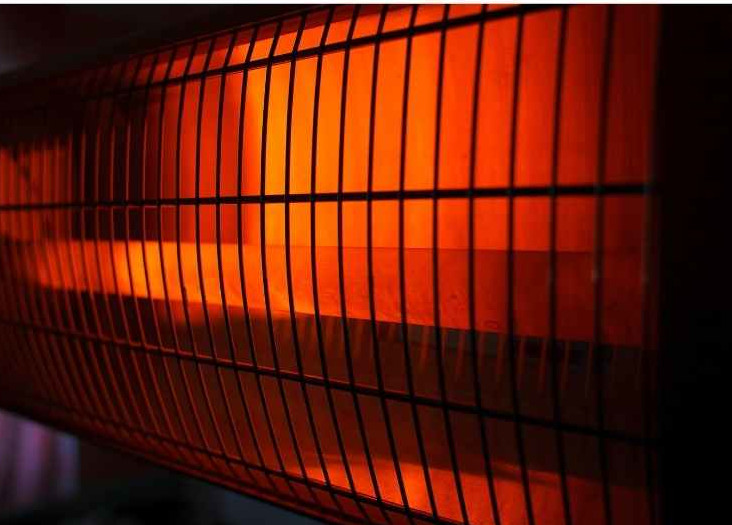 As an Amazon Associate, AutoPros earns commissions from qualifying purchases made through links in this post.
Garage heaters are a necessity during winter if you live in areas that experience freezing temperatures. Ever try to paint a vehicle when it's less than 50 degrees F outside? It doesn't end well.
Even if you're not doing auto bodywork, it's still nice to have an electric garage heater. A lot of products don't work well in cold temperatures, such as auto detailing chemicals.
Electric garage heaters are ideal for indoor use. That means you can have the garage door closed and not worry about exhaust fumes. You also don't have to worry about a real fire, as nothing is actually burning.
Modern electric heaters are more efficient than they used to be, and your electric bill shouldn't go up too much if you only turn on the heater while working.
Here are some of the best electric garage heaters under $200 we've found: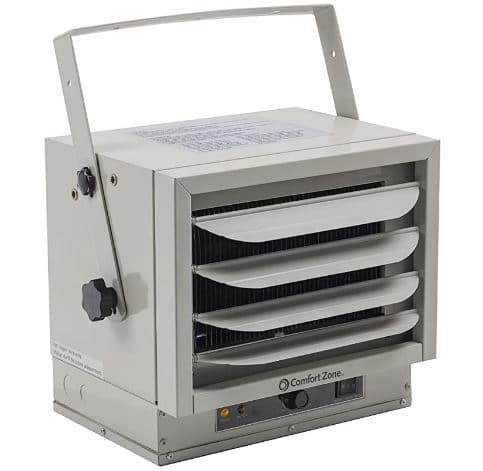 If you're serious about heating up your garage or shop, then the Comfort Zone 5000 watt shop heater is a great option. It is designed to be hard-wired to your house and mounted on the ceiling. This saves a ton of space in your garage or shop!
Comfort Zone made this heater using heavy gauge steel, allowing it to handle extreme temperature fluctuations. You can also change the mounting angle as needed to target certain areas of your garage more than others. The fan is powerful and will distribute the heat throughout a basic 2-car garage without any issues.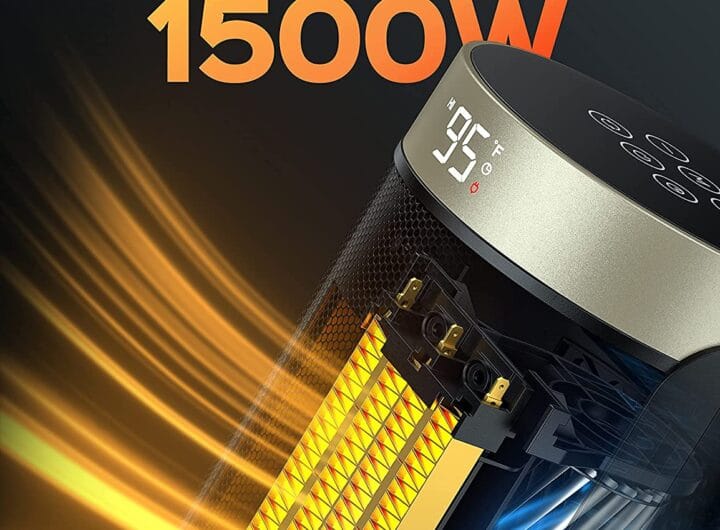 Aescod did a great job on building an affordable, small, yet powerful electric heater.
This particular one features a fast fan and it's designed with PTC ceramic heating tech. It's a very efficient heater for the price and will heat up a 2-car garage easily to tackle auto paint projects (above 50 degrees F).
For the price and efficiency, you can get 2 of these and heat up your garage even faster.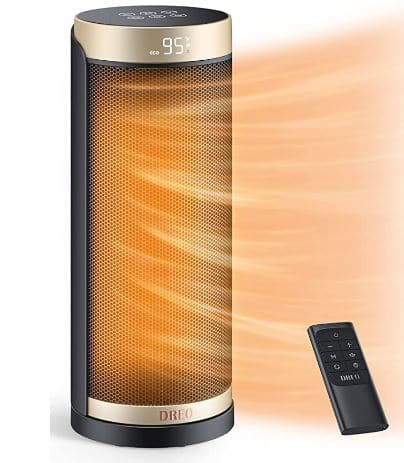 The Dreo space heater is a great electric heater both in the house and in the garage.
This oscillating portable heater is packed with features like tip-over protection, a remote, and a 1-12hr timer.
It's perfectly capable of heating up garages, offices, yoga studios, living rooms, basements, etc.
The fan isn't the most powerful of the heaters on this list, but it's not far behind. Its ceramic heating technology is efficient and will heat up quickly.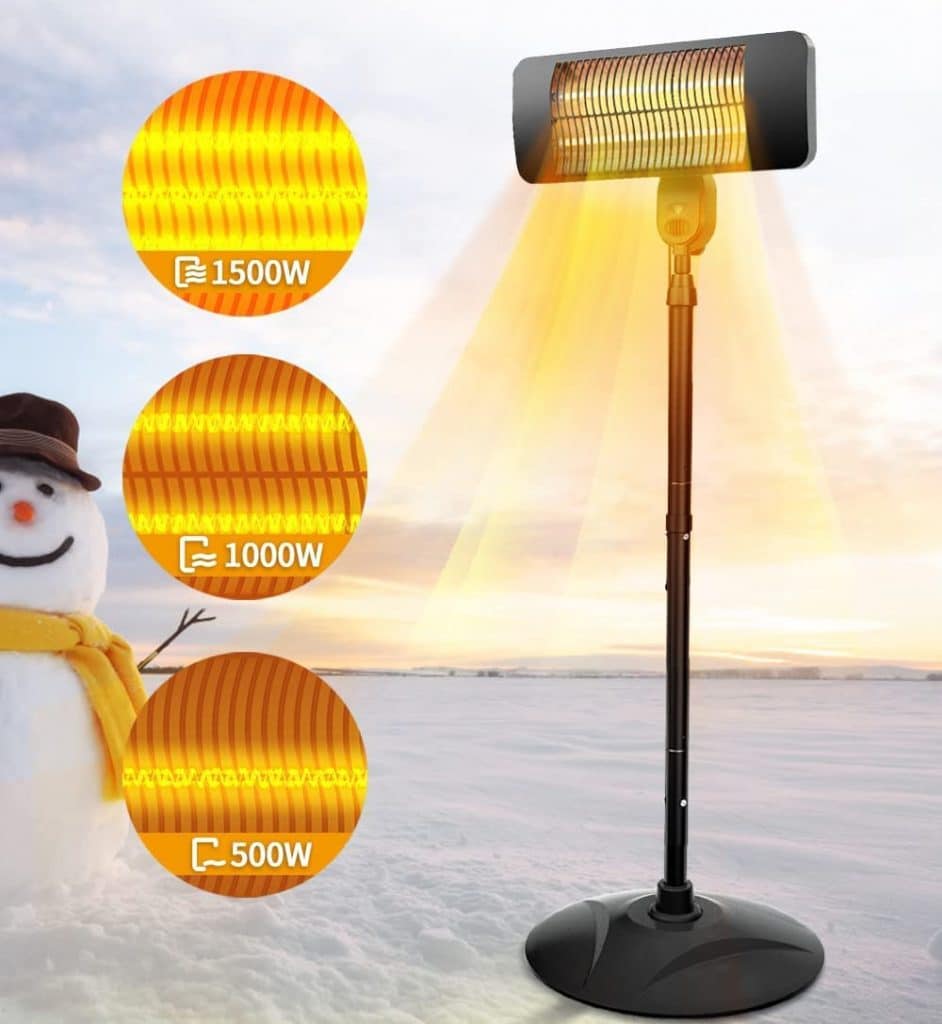 Thermatronics did well with this one! This is hands down the best electric garage heater under $200.
It has 3-speed settings, and its tripod design heats up the area more efficiently than others that are on the ground or on the ceiling. The temperatures it puts out get as high as 374 degrees F.
Standing heaters may sound like an accident waiting to happen, but it is designed to be stable and has tip-over and overheating protection. It was designed with both heat and safety in mind.
Thermatronics built this electric heater with infrared heating technology, and you can plug it into a standard wall outlet.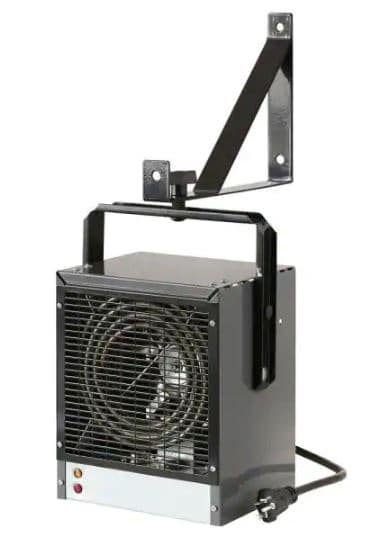 This one can be picked up for under $200. It's a 4,000-watt heater made specifically for shops and garages. It comes with mounting brackets so you can attach the heater to a wall or ceiling.
Like all the others on our list, the Cadet workshop heater has a high-temperature shut-off feature to prevent fires.
It's also worth noting the fan delay feature. The fan will not turn on until the element is heated, preventing it from blowing cold air.
This powerful garage heater requires a NEMA 6-20R receptacle and will not plug into a normal outlet.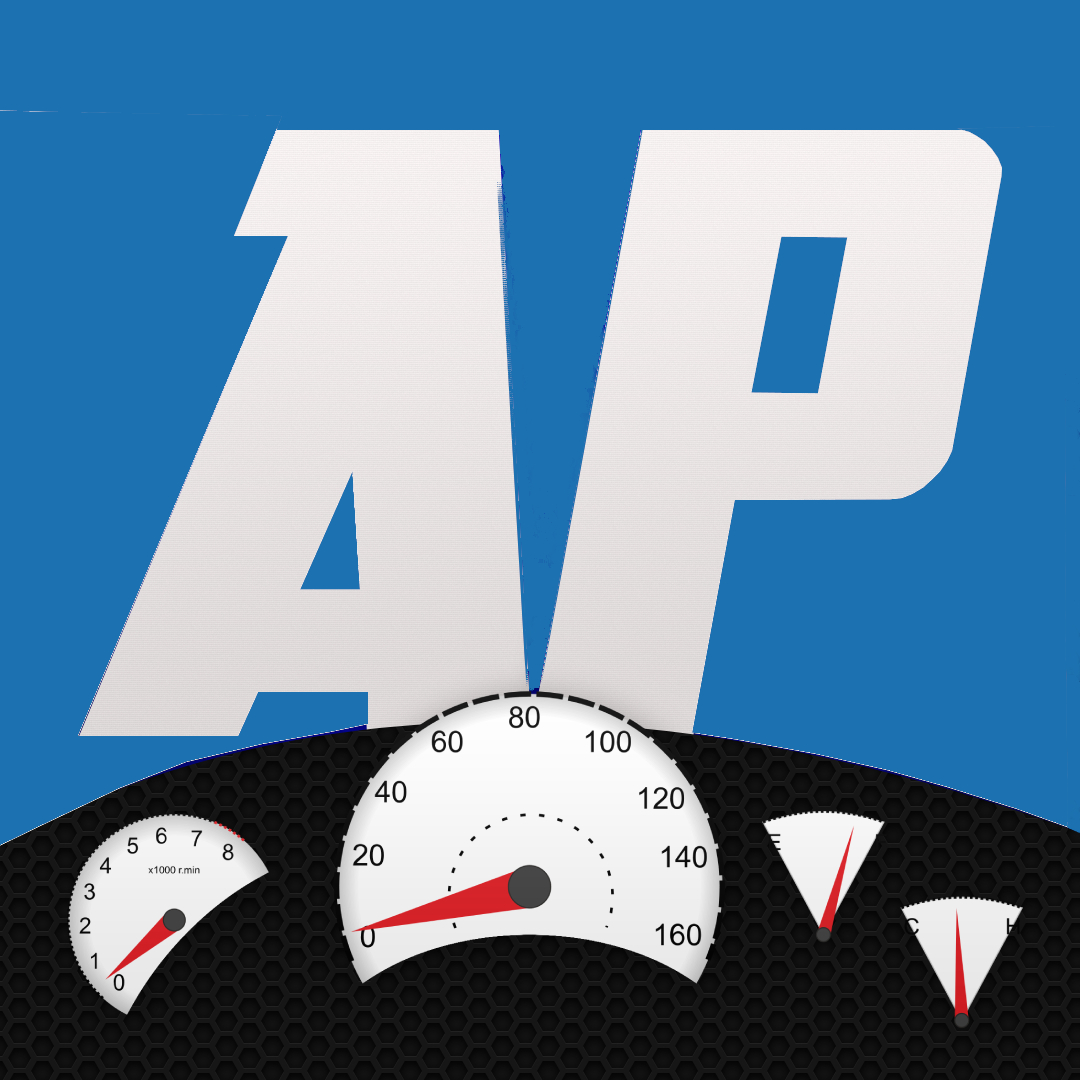 The AutoPros.online team is dedicated to bringing you high quality automotive content for professionals and car enthusiasts, with topics like auto detailing, car repairs and automotive news. Are you the kind of car owner who likes to take care of your vehicle? Then subscribe to AutoPros.online for frequent automotive content.