Affordable Lighting Upgrades for a Detailer's Garage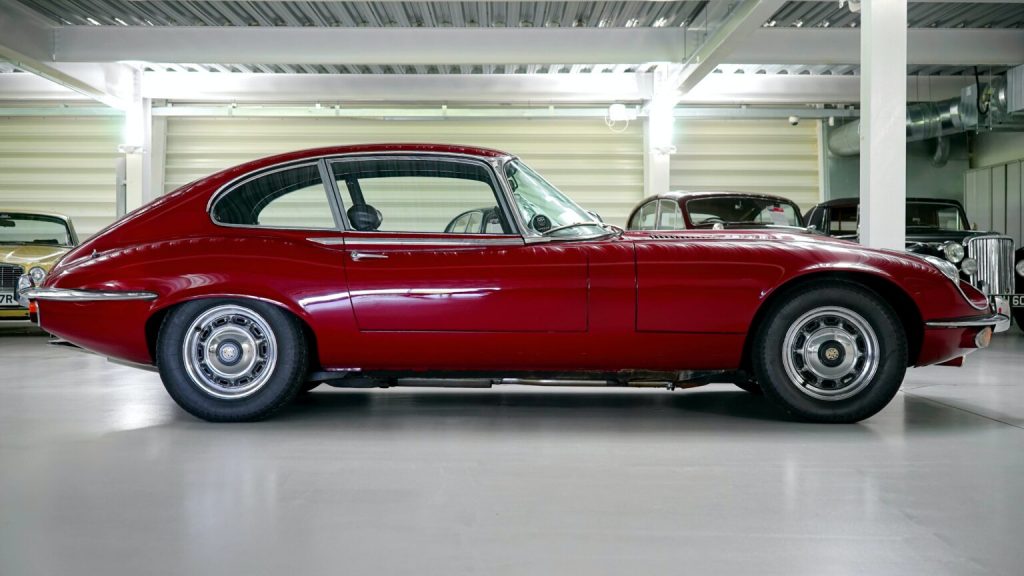 As an Amazon Associate, AutoPros earns commissions from qualifying purchases made through links in this post.
Have you ever tried doing a paint correction job in a dimly lit garage? It's frustrating. It's hard to see the swirls, even on black paint with noticeable defects. Improving the lighting in your garage is crucial, whether its for an actual shop where you work on customer cars, or if its for your home garage where you just detail cars for friends and family.
You need good lighting! Especially when detailing a car! You have to see everything, because if you miss something it's going to either drive you crazy when you see it in the sun, or its going to make you look like an amateur when your customer gets a good look at it in the sun.
Lighting doesn't have to cost a fortune, so let's start talking in lumens…
Many garages will come with a standard 800 lumen light bulb, maybe one or two. If you're lucky you'll have fluorescent tubes hanging from the ceiling, but even then, they're usually not bright enough. If you own a home or built your home, then maybe you already have upgraded lighting – but really, can you ever have enough lighting?
Luckily, there are many cheap options these days, and you can light up your garage with 30k lumens for less than $100 if you really wanted to. If you haven't thoroughly shopped around for the brightest bulbs and lighting then you're about to be very shocked.
LED garage lights have come a long way, and with a regular E26 socket, you can power a 10k+ lumen light bulb. That's impressive, as the specs for these light bulbs actually exceed much larger fluorescent tubes that many shops use. In a standard 2-car garage, one 10k lumen will brighten up your entire workspace – the entire garage will be covered in light with one light bulb.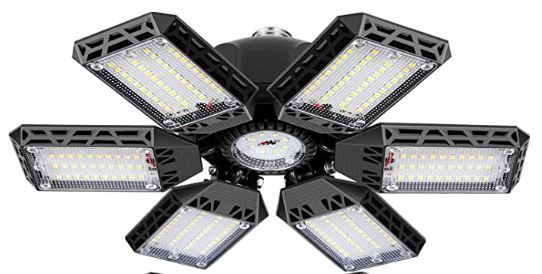 Of course, this also depends on what obstacles are in the way of the light and where exactly the light bulb is placed. There are awesome LED lights with adjustable panels like these so you can direct the light as needed. The price for these type lights will typically run anywhere from $20-$200, making it easy for you to afford good lighting. If one isn't enough, buy another.
If your garage doesn't have the socket for an E26 light bulb then don't worry, because most of these, like the one above, will come with hardware so you can wire it into your ceiling manually. It's not that complicated.
The sad thing is, most guys don't even know these options exist! When you think of shop lights, you most likely think of long tubes hanging from the ceiling.. dozens of them. Sure, there are obviously brighter and better options out there – but for a small shop or home garage for the car enthusiast who likes to detail his car – these E26 LED garage lights are a much better option. They use less energy than other lights of the same magnitude, and they offer enough light for paint correction jobs… as well as admiring your car once you're done with the detail work.
LED Lights are a great gift idea for someone who details and works on cars in their garage
Most detailers will tell you there are two things they can't get enough of – microfiber towels and light. If you browse YouTube and look at other auto detail shops, they are always talking about their lighting. They'll brag how bright it is, and then have the nerve to say they're upgrading it even more. Lighting is super important, and it really helps with the job when buffing a car, or even applying wax.
What about buffing the car and doing a paint correction job in the sun? It's actually ideal to do this kind of work away from the direct sunlight and heat. This is why many auto detailers will use their garage to do the paint correction process once the car has been washed and clayed. So, if you're looking for a gift ideas for a car enthusiast or auto detailer – then consider buying them some bright LED adjustable lights for their garage. They will absolutely love you!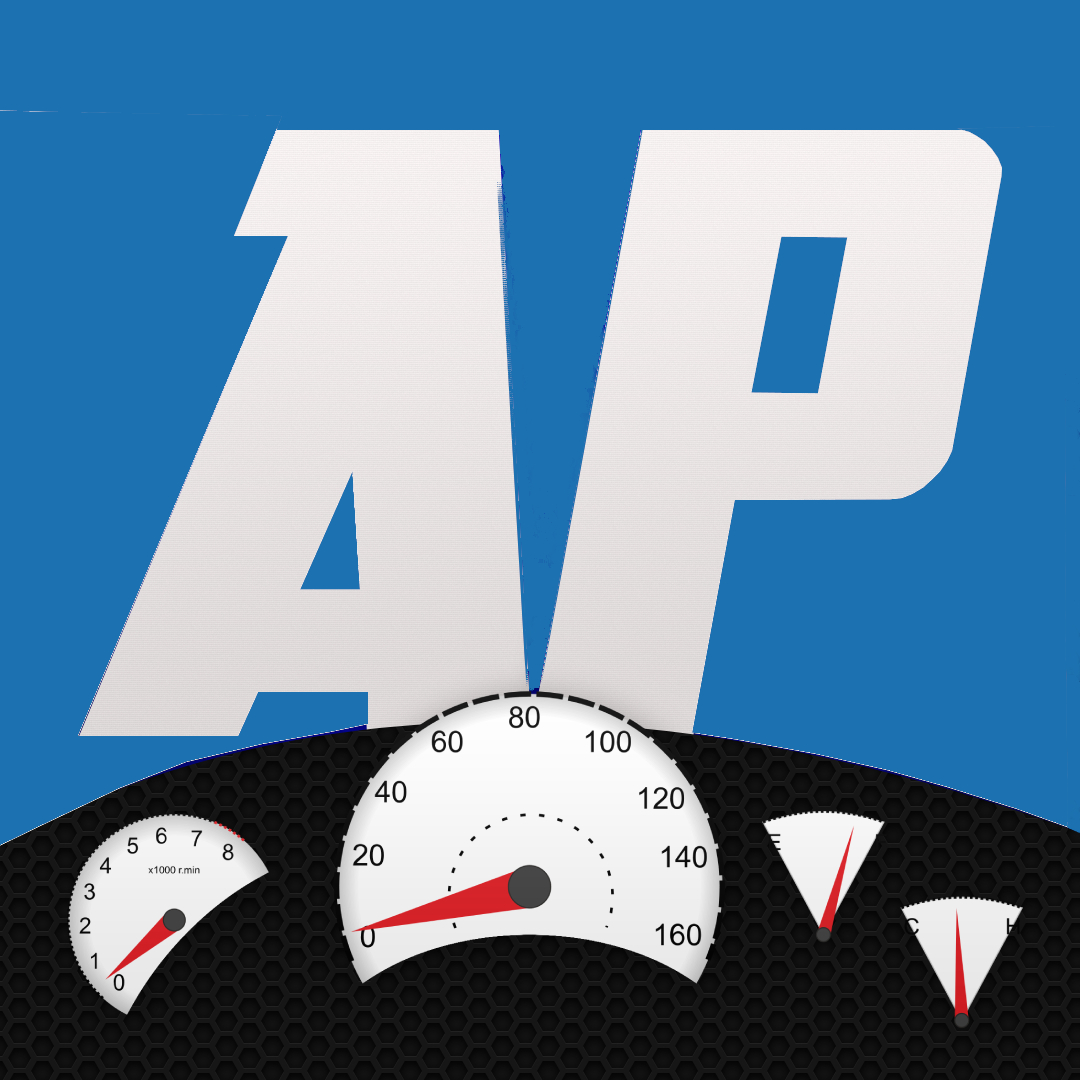 The AutoPros.online team is dedicated to bringing you high quality automotive content for professionals and car enthusiasts, with topics like auto detailing, car repairs and automotive news. Are you the kind of car owner who likes to take care of your vehicle? Then subscribe to AutoPros.online for frequent automotive content.