The Benefits of Buying Used Auto Parts Online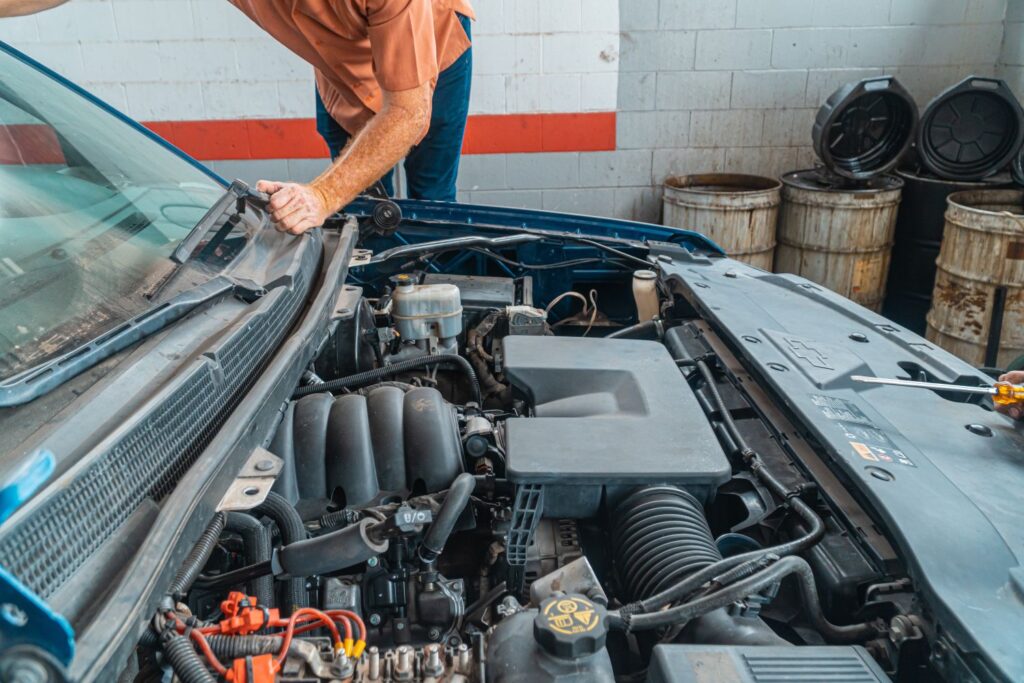 When you buy a new car from a dealership, they will often tell you the maintenance intervals and let you know when to bring your car in for oil changes and inspections. However, when you buy a used car, you're often on your own when it comes to maintenance. So it's important to learn how to take care of your vehicle.
Maintain Your Vehicle Cheaply
If you want your vehicle to remain reliable and get you to your job on a daily basis, then you need to take care of it and understand the maintenance aspect of owning a vehicle.
Finding and buying the right auto parts is a huge component of maintenance, especially if you plan on doing the work yourself. A simple oil change or brake replacement job is definitely doable for the DIY crowd, and readers of AutoProsOnline.
When owning a vehicle, you'll be paying for fuel, maintenance costs and auto parts. Proper maintenance will keep your fuel costs down and ensure your vehicle is running as efficiently as possible. However, saving money on auto parts is a little more difficult if you don't know where to shop.
You Can Buy Used Auto Parts Online
There are many parts you can buy used without any problems, such as body parts, trim pieces, interior parts, etc. If you bought a car with damaged interior, your best bet is to find and buy used interior parts online. In fact, buying them used can save you hundreds or even thousands of dollars.
Spark plugs, brake pads, and other wearable parts should always be purchased new. This is simply a matter of safety and longevity for your vehicle. You don't want worn brake pads installed on your car, and you don't want used spark plugs installed. It will complicate your routine maintenance intervals.
Ebay Motors, Facebook Marketplace and to some extent, Craigslist (depending on where you live) are all good places to buy used auto parts online.
Benefits of Used Auto Parts Online
There are many benefits to searching for used auto parts online, so let's break it down for you. For starters, you can easily see all of your options, whereas a local auto parts store may only carry one or two options. This allows you to compare prices, parts and read reviews before making a purchase.
For example, the stereo in your car is broken but there are a few different stock options that you can replace it with. On Ebay and other used parts stores, you can find all of the different stereo options and compare them. Maybe you can get a nice upgrade and still save money as you're not buying one that's brand new.
This is very beneficial, especially you plan on selling the car in the future, as it can actually increase the value and/or make it easier to sell.
For those of you who are in the business of flipping cars, buying used auto parts is a blessing. You can completely upgrade all the broken or damaged parts on the car and replace them with parts that look new but half the cost.
Finding the Best Quality Auto Parts Online
Finding the best quality auto parts online is a skill you will have to develop over time, but it's really not too complicated. If you do some research on the parts you're looking for you can easily find both new and used parts in an affordable price range.
Looking for performance auto parts? Most cars have a ton of exhaust and intake options, a lot of them are aftermarket. Here's the deal, most aftermarket manufacturers sell directly to the consumer, making the prices lower than parts bought at local auto stores.
It's not uncommon for one to find a performance exhaust for less than half the cost of a new stock exhaust replacement. Yes, we're talking about a full exhaust, from header to tail pipe.
It's common knowledge that if you own a BMW, Mercedes or other luxury car then you can expect to pay more for maintenance and auto parts. However, if you know how to find the best deals online and do the maintenance yourself, then you can ignore that and keep costs down just as you would with a Honda or Toyota.
When purchasing OEM replacement parts, such as tie rod ends, shocks, CV axles and other important parts – make sure to purchase from a reputable online dealer. Look into the reviews, which can often be found on Ebay, Amazon, and even YouTube. Make sure no one had any fitment issues with the parts you're trying to buy.
Conclusion
These days, cutthroat competition prevails on the auto parts market and all the big brands have started offering their products online. This is good news for the consumer, as you can often find attractive deals and discounts. So take your time and compare offers, looking at both the price, warranty and reviews.
You will be amazed at how many online auto parts stores offer free shipping to their customers. Many times, there is a minimum order to get free shipping, although some offer it without a minimum order.
Do you need to buy any auto parts for your vehicle? There are many great online sources, but we recommend starting with RockAuto, Amazon or even Ebay. RockAuto will enable you to find EVERY single OEM part sold for your vehicle, comparing economy options to higher-end options. At the very least, you can get the part numbers you need and browse the internet for the best deal on those parts. Amazon carries almost everything these days, and Ebay is a great source for aftermarket and used auto parts.
Moshe Strugano is the owner of Moshe Strugano and Co. Law firm. His journey started in 1996 when he graduated from law school in London. He spent most of his time outside to the native place that allows him to work with different people and different companies. He worked with many overseas companies and made a big network around the world.