Avid Power Orbital Sander Review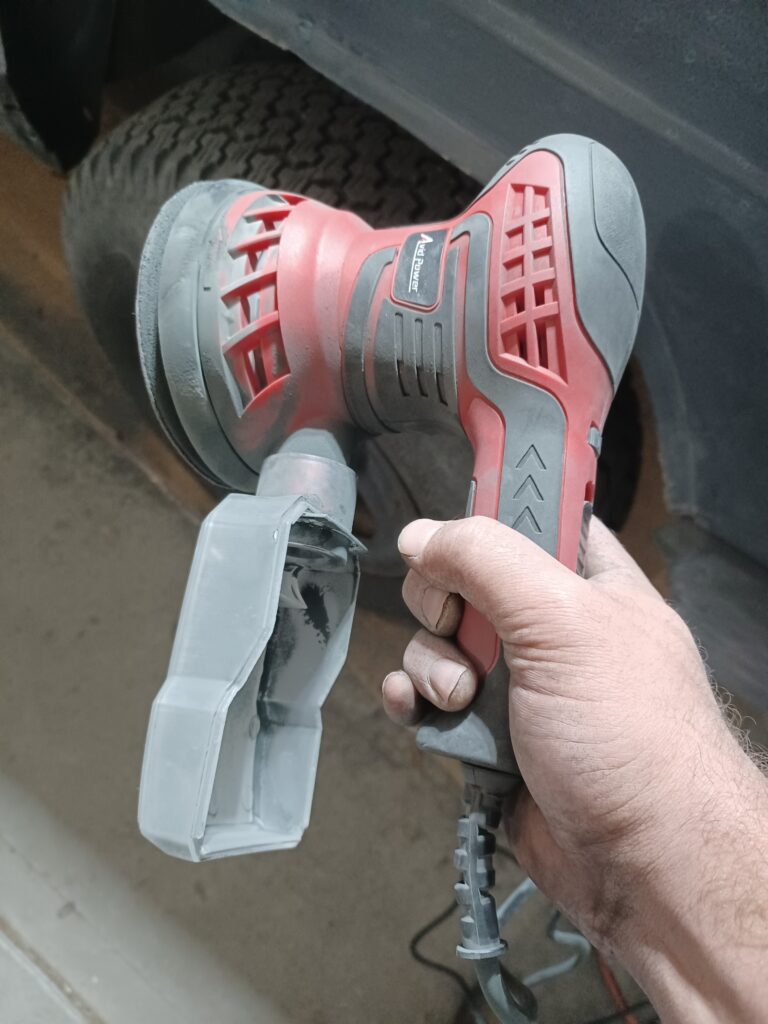 As an Amazon Associate, AutoPros earns commissions from qualifying purchases made through links in this post.
I've used a lot of orbital sanders in my time, ranging from air-powered to cordless sanders. The main reason I bought the Avid Power Orbital Sander was to prepare a car for a new paint job, and doing it by hand would have taken me days to complete.
In the past, I have prepared trucks and trailers for paint using air-powered orbital sanders, and I do believe they are better for the job if you have the right air compressor. However, for me in my garage, it made more sense to use an electric corded sander.
First impressions
After receiving the item in the mail, I opened the box to find it was packaged well. I've ordered a cordless drill set from Avid Power and all have been great so far. If I'm going to use a cheap brand, I will find the one that offers the best value, and Avid Power hasn't disappointed me yet.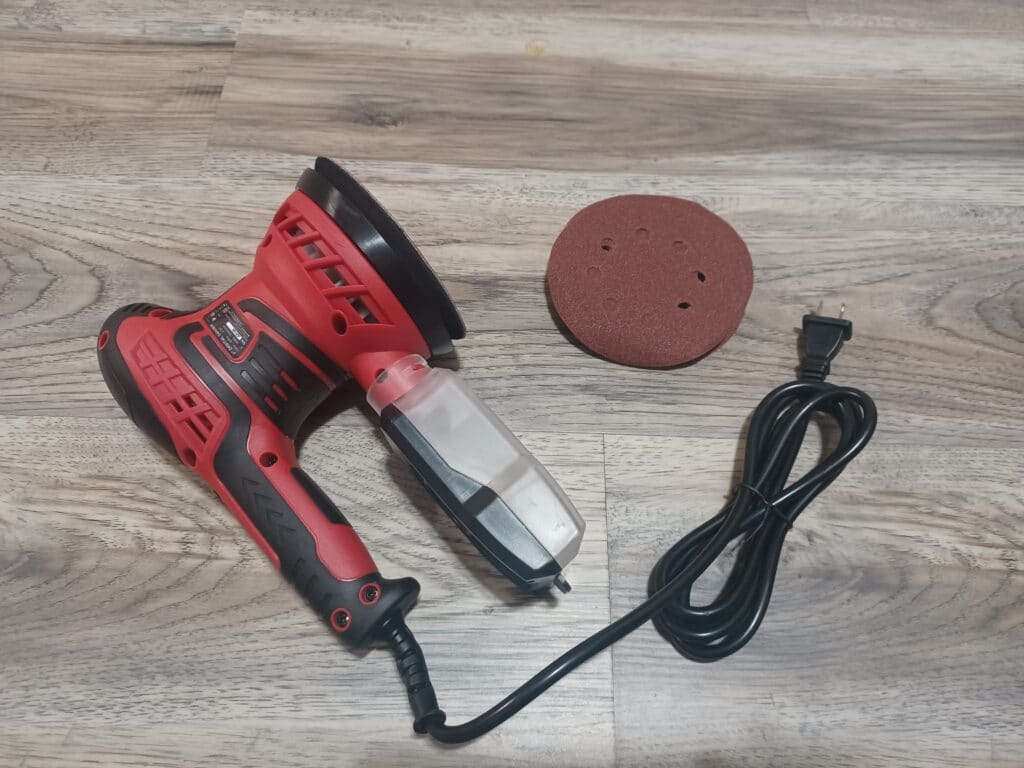 As you can see in the photo above, the sander came with a good amount of sanding discs. I also ordered a bunch of 320 and 400 grit discs for the job.
Using it for the first time
I admit it's been a couple of years since I've used an orbital sander, so comparing it to others I've used in the past wouldn't be fair. It feels just as powerful as others I've used, and the device itself feels sturdy and I'm sure it could handle some abuse.
It made quick work of the paint I was sanding down. I started with a fender to test it out…
I then went on to sand down the entire vehicle within an hour. It would have taken double the time if I did it by hand. The surface came out smoother when done with the Avid Power sander than it did when I used a sanding block.
Power
The Avid Power orbital sander has enough power for any job. I have had to turn up the speed all the way on a few occasions and it always evened out what I was sanding. Even when I was sanding down thick tractor paint that was chipping away on OEM paint. It was slightly challenging, but the Avid Power sander got the job done.
Durability
As of now, two vehicles have been sanded down and prepped for paint using this sander, and it's holding up just fine. It's been dropped a few times, and even kicked around once. I do think it will last a long time with occasional use but wouldn't recommend it for a professional shop that will be using it daily.
Faulty Dust Catch Can
Avid Power designed the orbital sander with a dust catch can that works wonderfully, until the cover pops off and dumps all the dust everywhere. It will then proceed and shoot dust all over if you don't catch it in time.
All you have to do is use tape to hold it on better. It's a design problem that a lot of the affordable orbital sanders have, but it's not a deal-breaker for me. Most of the time, I leave it off. I also wear a mask and protective eyewear to prevent anything from causing me harm.
It just sucks to have dust flying around before you paint a vehicle, so pay attention to this whenever you're sanding down a vehicle and prepping for paint.
Value
The Avid Power orbital sander is still a great buy for anyone who needs an orbital sander for DIY work or home projects. Aside from the dust catcher, the tool is designed perfectly for handling it and it has the power and durability needed to last a long time and get any sanding project done quickly.
Even the sanding discs that came with it are decent. It's comparable to the Bauer one Harbor Freight sells, except this one comes with sanding discs.
Check out Amazon for a good deal on the Avid Power Orbital Sander here.

Car enthusiast with a strong love for detailing cars! I'm always keeping up with the latest industry news and watching out for the newest cars to be released. Wishing a lot of these fancy concept cars would come to life but they never do. Follow me for automotive news, detailing tips and repair help.