Repairing a beat up 98 Jeep Cherokee XJ – Part One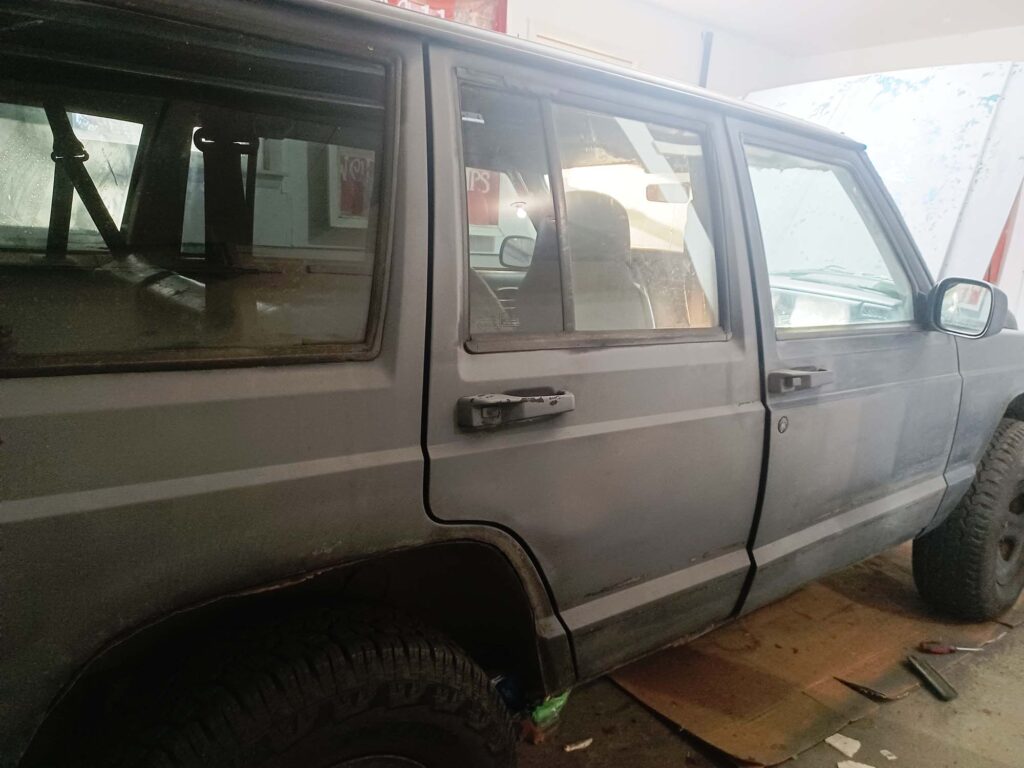 As an Amazon Associate, AutoPros earns commissions from qualifying purchases made through links in this post.
Here's a project that involves everything about the vehicle—from cleaning up rust to fixing dents, painting, and fixing both mechanical and electrical problems. We have acquired a 1998 Jeep Cherokee XJ Sport edition with over 300k miles on it, a ton of trouble codes, and more problems than we can count.
Sounds crazy, right?
But, who doesn't want a good project with the potential for an epic end result? To make things even more challenging, we will be doing this on a limited budget.
The guy we bought it from was kind enough to drop it off, as it does start and drive just fine. After getting the vehicle, we took it to a gas station across the street and filled it up. After driving it back to the garage, we realized the gauge was still at empty. Write that down as another issue to fix.
Before we bought it, we changed the spark plugs on the Jeep as requested. It was a friend's vehicle at the time, and we did it for free, just to help. Turns out, it needed more than spark plugs. Before we changed the spark plugs and wires, our buddy had taken it to a shop where they changed the distributor.
We're still not sure why someone would change the distributor without doing a full tune-up, but that's history now.
Trouble Codes
After an hour of looking over the condition of the interior and exterior, we decided to hook up a scanner to see what codes pop up. There wasn't a CEL on when we drove it, but judging by the way it drove we were confident something would pop up.
Oh, more than a few somethings popped up alright…
P0201, P0202, P0108, P0123, P0320, P0204, P0132, P0205, P0206, P0138, P0700, P0463, and P1391.
We're going to spend our time diagnosing these trouble codes and checking sensors before we start throwing parts at it. However, we have already priced the crankshaft position sensor, MAP sensor, TPS, and 02 sensors. The vehicle has over 300k miles on it and all these sensors are original, so we wouldn't be surprised if they need to be replaced.
In order to fix P0700 on this Cherokee XJ, we will be servicing the transmission (new transmission filter and gasket, plus automatic transmission fluid) and testing the TCM. The transmission felt like it was slipping when we drove the vehicle, so let's hope a service will make things better. A new TCM is about $100, so if we have to replace it we will.
After looking at the service records, we discovered that a shop recently did work to clear 4 or 5 of the codes mentioned above. Maybe they were never cleared? Hopefully, a lot of these codes will not come back after we clear them and do our testing of sensors to find out the existing problems.
Let's talk about that body…
The Jeep was originally a green color, but the last owner decided to spray paint it with some Van Sickle black paint. However, it looks gray and trashy now. On parts of the hood, you can still see the original paint, as if it never got sanded down. This is what a bad paint job looks like, and why prep work is important.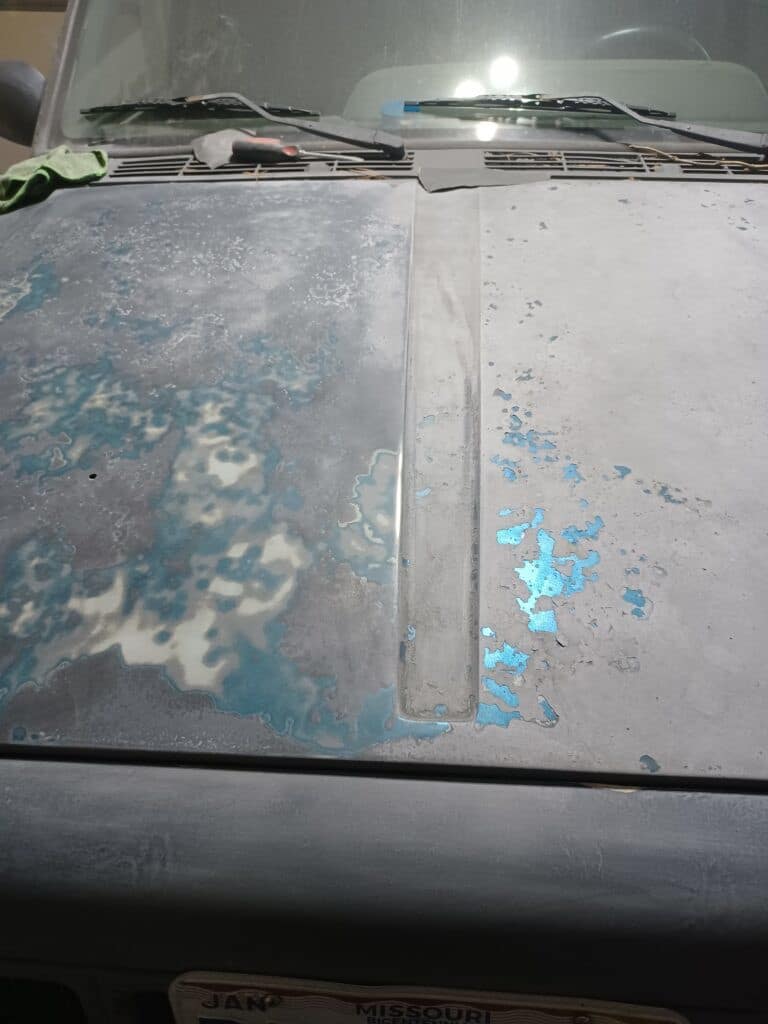 The previous owner wasn't too concerned about looks, and that's perfectly fine. But we want to bring this old vehicle back to life so it's not embarrassing to drive anymore.
Unfortunately, the old exterior trim was removed, the fenders have been cut, and there are globs of silicone all around the windshield.
The front bumper doesn't look too bad, but we might replace the rear bumper with something nicer if we can find a good deal on one.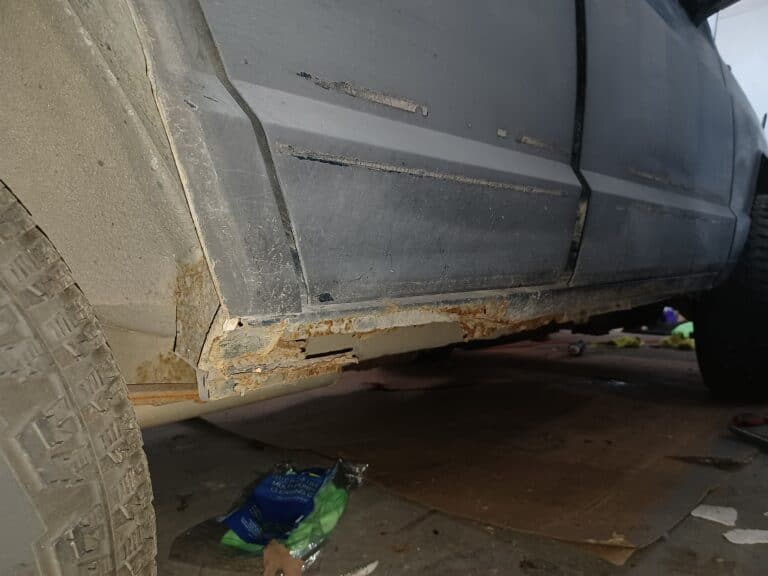 Rust removal is going to be a top priority, and rocker panels are definitely going to be where most of the time is spent. There are slip-on rocker panels made for trucks, maybe there are options for Cherokees as well.
What color should we paint the Jeep? That is the question we've been asking ourselves for a week now. Black is the most likely color, but Ford Blue and different red colors have been considered.
Wheels
As far as wheels go, we're in good shape. They're not nice by any means, but they're in good shape and will look new after we restore them. The color we choose for the wheels will be decided when we can make up our minds on the body paint color.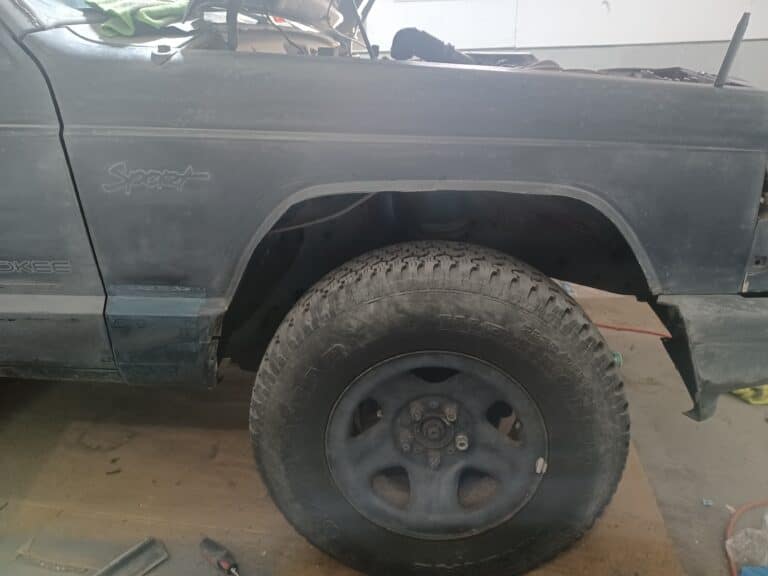 For now, we know we will be removing the wheels, cleaning them, sanding them down to get rid of imperfections, and painting them.
New lug nuts are definitely on the shopping list and will be ordered soon, along with new valve stem covers.
Brakes
Since this is a 98, the rear brakes are drums, and those things can be complicated. We might replace them with rotors if it's not too expensive. However, we can replace them with OEM brakes if needed.
We're not even sure if the rear brakes are bad at this point. If they're not, we will at least clean the drums and paint them. But let's be honest, they look terrible and are most likely ancient.
The front brakes will be replaced with the best pads possible. Rotors will be replaced with drilled and slotted rotors. Calipers will be cleaned, sanded down, and painted with VHT Caliper paint if they pass our inspection and don't need to be replaced.
Track Bar Replacement and Tie Rod Ends
The track bar is worn and needs to be replaced, along with the tie rod ends. This is why the driving experience sucks and it doesn't feel safe. Jeep Cherokees are known for getting a "death wobble" due to a failing track bar and/or track bar bushing.
Exhaust and Performance Upgrades
We're still deciding on what to do about the exhaust. Once all the engine problems are fixed and it's running well, we will look into exhaust options. A replacement exhaust header has already been priced and we are considering it.
Since it's cheap, we will be getting a cold air intake for the Cherokee XJ as soon as it's running well with the stock intake. Cold air intakes are easy, affordable, and offer a pleasant sound when you're stepping on the gas.
Other than that, we would just like to get this thing running well because it's a great vehicle and the 4.0 motor is very reliable.
Priorities
Number one, we will get this 98 Cherokee running great again! Once that happens, we want to fix the body as much as possible, paint it and make it look good too.
And then… it's time to fix the interior. Right now, the headliner fabric has been gutted and the board is in terrible shape so replacing just the fabric isn't an option. We're going to completely remove it and work on replacing and restoring various trim pieces in the Jeep. The seats and carpet are in decent shape, so they'll be fine to keep once they're cleaned.
The aftermarket radio is currently dangling in its spot, so we'll get a new mounting kit for it and install it properly.
Jeep Cherokee XJ Tutorials and Repair Guides
Expect to see a lot of Jeep content as we create "how-to" guides for everything we replace and modify on this Cherokee. Useful content will be made for owners of all vehicles, as we will go over rust removal, fixing dents, using body filler, and diagnosing various trouble codes.
So when you see articles like "fixing P0320 in a Jeep Cherokee XJ" – then just know they're detailed repair guides written from our experiences.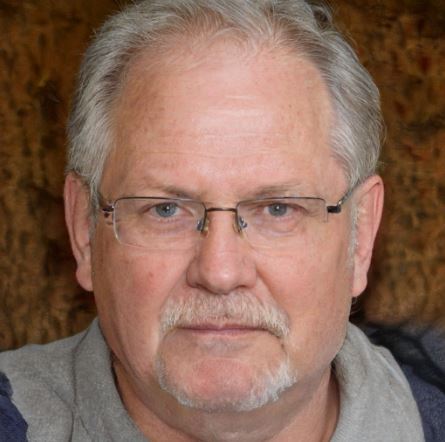 Mechanic with over two decades of experience working on vehicles. Started out at a tire shop, moved to a dealership and now running my own repair shop. I love working on cars and helping others by writing about my experiences.